SAN DIEGO, Jan. 05, 2023 (GLOBE NEWSWIRE) -- With 9 in 10 transit agencies across the country struggling to hire bus operators, the Memphis Area Transit Authority (MATA) is launching an innovative solution. MATA is partnering with TOOTRiS Child Care On-Demand to provide new Child Care benefits to employees - including $200/month in financial assistance.
Effective immediately, MATA working parents will have access to the TOOTRiS platform enabling them to quickly search, vet and enroll their children in real-time. With over 185,000 licensed Child Care providers on its nationwide network, TOOTRiS provides parents options including full-time, part-time care, drop-in care, after-school programs, summer camps, and care for non-standard hours - an important option for drivers with night and weekend shifts. 
"We're proud of the valued service our team provides to Memphis, with over 5 million passenger trips each year," said Bacarra Mauldin, Deputy Chief Executive Officer of MATA. "By partnering with TOOTRiS, we are appealing to a new generation of workers who care about the community and want to work for an organization that cares about them."
The number of bus drivers across the US is declining as many are nearing retirement. A recent American Public Transportation Association survey found the average transit operator is nearly 53 years old, more than 10 years older than workers in other industries. With the cost of Child Care for two children in Tennessee averaging $16,199, offering Child Care benefits is a way to help parents while providing a rewarding job.
"Innovative agencies like MATA realize that to attract the next generation of employees you need a culture that supports their families as well," said Alessandra Lezama, TOOTRiS CEO and select member of the ReadyNation CEO Task Force on Early Childhood. "They are an excellent example of how employers can support working parents by providing turn-key Child Care benefits - specifically as it enables more women to return to the workforce."
About MATA
The Memphis Area Transit Authority (MATA) is the public transportation provider for the Memphis area. As one of the largest transit operators in Tennessee, MATA transports customers in the City of Memphis and parts of Shelby County on fixed-route buses, paratransit vehicles and vintage rail trolleys. For more information, visit www.matatransit.com.
About TOOTRiS
TOOTRiS is reinventing the Child Care industry as the first and only technology that unites all the key stakeholders - parents, providers, employers, agencies - into a single platform enabling them to connect and transact in real-time. Through TOOTRiS, parents and providers also connect directly, allowing working parents to quickly find and secure quality Child Care while allowing providers to unlock their potential and fully monetize their program. 
Contact Information: 
Jeff McAdam - Creative Director - Press and Media Production
jmcadam@tootris.com 
720-988-0984 
Contact Information:
Jeff McAdam
Creative Director - Press and Media Production
jmcadam@tootris.com
7209880984

Related Images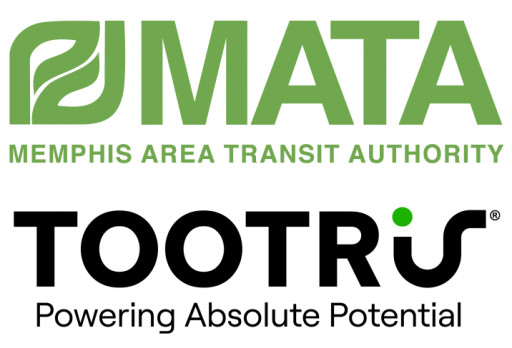 Image 1: TOOTRiS and MATA Join Forces


Two Companies Partner to Offer Child Care Benefits for Employees




This content was issued through the press release distribution service at Newswire.com.
Attachment