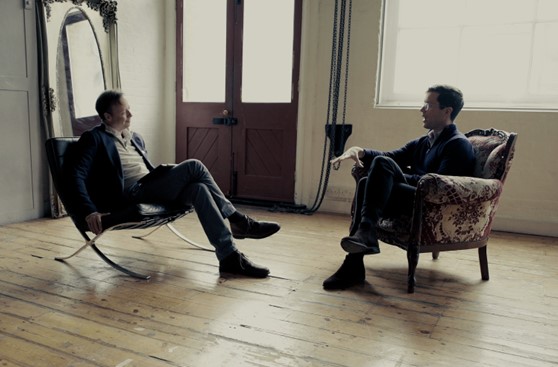 DOUGLAS, Isle of Man, Jan. 10, 2023 (GLOBE NEWSWIRE) -- Assessing early-stage companies using Environmental, Social and Governance frameworks is unhelpful, unlikely to succeed and risks obscuring the true positive impacts of start-ups, announced Amory Poulden, founder of D2 Fund, in an episode of Conversations on Climate released today.
'This may be a little bit of a controversial opinion, but I really hate the term ESG,' Poulden explained. 'You are taking disparate strands of qualitative data, trying to quantify it, and then trying to establish an absolute metric across different pools, which is inherently dangerous.'
Put on the spot by podcast host and entrepreneur Chris Caldwell on the subject of how to measure sustainability amongst small companies, Poulden – who was Venture Principle at Shell Ventures before starting his own climate-focussed fund in 2022 – warned against 'some of my peers in the venture industry' following the ESG mainstream. It 'tends become a tick-box exercise at best, and at worst starts to push the company into quite a process-heavy model…and becomes meaningless.'
Climatetech venture investing reaches record highs globally
Poulden's comments on his industry come in the context of a boom in climate start-ups raising venture funding. Over $37 billion of venture capital was deployed into the climatetech market in 2021, a 250% increase over pre-pandemic levels.
In a sign of the global health of the market, the US was the top market for cleantech VC activity last year, followed by Europe; whilst China still holds the top spot for overall funding in the period since 2010.
Founders call for focus on qualitative impact
Both Caldwell – CEO and founder of green energy firm United Renewables – and Poulden were clear on the importance of supporting young businesses dedicated to solving the climate crisis. However, Poulden was clear on the need to judge start-ups qualitatively upon, 'the impact that they can have in that particular sector,' rather than rely on benchmarks designed for other kinds of companies.
Conversations on Climate is a joint production of United Renewables and the London Business School Alumni Energy Club, which hosts leading academics and business leaders in conversations around sustainability.
The latest episode, featuring Amory Poulden of D2 Fund is available here.
All previous episodes can be found here.
Conversations on Climate brings world-leading thinkers from business and academia together to share their expertise on the subject of climate change. Previous guests include Sir Andrew Likierman, Julio Dal Poz, Professor Jean-Pierre Benoît, Professor Ioannou, Tara Schmidt and Professor Dan Cable. 
All previous episodes can be found here. Related articles can be found here.
CONTACT Isabella Hawke – Sales and Marketing Consultant
COMPANY United Renewables
PHONE +447624457139
EMAIL IIhawke@unitedrenewables.co.uk
WEB unitedrenewables.co.uk/resources
A photo accompanying this announcement is available at https://www.globenewswire.com/NewsRoom/AttachmentNg/59a060c1-bce0-452b-a94b-b2aad7302f31