DENVER, Jan. 12, 2023 (GLOBE NEWSWIRE) -- The State of Colorado has selected NexCore Group's Sciences & Technology Business (NexCore) as the master developer of a Global Center for Renewable Energy Research and Commercialization called the Global Energy Park (Glo Park) located in Golden, Colorado.
In the heart of Colorado's internationally recognized energy research and innovation ecosystem, Glo Park is the realization of a long-term vision from Governor Polis to cement Colorado as the world's leader in renewable energy and an accelerant of innovations and technologies into the marketplace. Designed to be a best-in-class, generationally unique, renewable energy research and commercialization center, Glo Park is where industry, government, and academia will gather to lead the global transition toward clean, renewable, equitable, and sustainable energy solutions. Glo Park's location within walking distance of the U.S. Department of Energy's National Renewable Energy Laboratory (NREL) and its open, collaborative design will provide partner tenants with unparalleled access to NREL's unique renewable energy sector expertise as well as its exclusive laboratory infrastructure, advanced research and testing resources, industry-leading equipment, computing and data-processing capabilities, and its globally recognized research and innovation team. 
Glo Park is designed to serve as the global epicenter for the most advanced research and commercial application of renewable energy, climate resiliency, and sustainable technology. NexCore Science and Technology Group secured a long-term ground lease with the State of Colorado on 9.3 acres adjacent to NREL in Golden, Colorado, to develop the Glo Park campus in multiple buildings of up to 400,000 square feet. Construction will commence in late 2023, including an expansive outdoor amphitheater and tenant commons area, extensive tenant amenities, and an open, collaborative design. The project will uphold the most progressive standards for sustainability and well-being by utilizing the most advanced green design and building technologies available.
"Building an innovative, clean energy ecosystem begins with building a community of collaboration partners. The State of Colorado has proven its willingness to lead the way in becoming the global epicenter of climate innovation," explained NexCore Chief Development Officer and Managing Partner Todd Varney. "That effort is fortified with the presence of NREL, research investment by the federal government through the Department of Energy, academic support and collaboration among Colorado's research universities, and a worldwide demand for access to these innovators from private industry. We are honored to be tasked with delivering the facilities to support this growing network."
Situated between the NREL campus and Pleasant View Community Park at Historic Camp George West, the Glo Park will be oriented towards nearly 40 acres of open space, nature trails, multi-use sports fields, and recreation facilities with views of Colorado's most scenic mountain ranges. The facility will be a model of adaptability and flexibility, serving as a demonstration site for research and commercial application breakthroughs to transform the energy industry. Sky bridges, outdoor plazas, and a network of trails and sidewalks will physically connect the campus.
The campus is designed to be state-of-the-art, utilizing smart and green building technologies to deliver a high-performance, sustainable, net-zero energy-enabled research and commercial application facility to NREL partner tenants. Glo Park is expected to be delivered in 2025 and has already begun preleasing. Collaboration partners are encouraged to visit: www.globalenergypark.com or contact the individuals below. 
NexCore Group LLC is a national healthcare real estate investment and development company that focuses on acquiring, developing, owning, and managing purpose-built facilities for healthcare, senior living, and science and technology. Since its founding in 2004, NexCore has successfully completed over $4.7 billion in real estate transactions throughout 29 states, developed and acquired over 14.3 million square feet of healthcare, science, and senior living communities, and currently manages over $2.9 billion in assets spanning 6.8 million square feet. NexCore is headquartered in Denver, with regional offices in Bethesda, Charlotte, Dallas, Detroit, Houston, Indianapolis, Los Angeles, Orlando, Phoenix, and Seattle.
Contact Information:
Steven Smith
Chief Acquisitions Officer, NexCore Group
steven.smith@nexcoregroup.com
214.528.1997

Allan Glass
EVP NexCore Science & Technology Group
allan@hatchspaces.com
213.952.9052

Related Images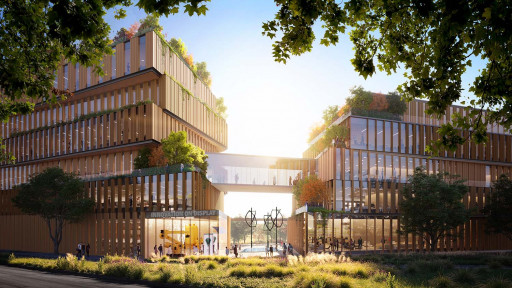 Image 1: Global Energy Park Connection Bridge




This content was issued through the press release distribution service at Newswire.com.
Attachment