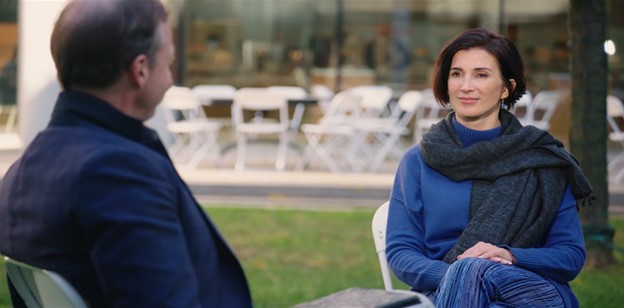 Chris Caldwell of United Renewables in Conversation with Professor Zoe Chance at Yale University

DOUGLAS, Isle of Man, Jan. 25, 2023 (GLOBE NEWSWIRE) -- 'The framing of the conversation around climate couldn't be more important,' and shifting that frame from 'climate change' to 'climate crisis,' can have an 'outsized impact' on the way others perceive the importance and urgency of the issue, according to Zoe Chance, Assistant Professor of Marketing and Senior Lecturer at Yale School of Management.
'When you use that phrase [climate change], it has the effect of making it seem like not such a big deal,' Professor Chance explained on an episode of Conversations on Climate.
Instead, switching one's language to talking about the 'crisis' is 'a tiny, tiny intervention… where we don't have to do any extra work,' yet creates a psychological impact towards attention and action in others – and should be something everyone should consider.
Climate change frame inherited from right-wing politics
Chance, author of Persuasion is your Superpower, explained that the term 'climate change' was created by strategist Frank Luntz as a less alarming alternative to the term global warming. 'He's the best framer in the United States… this was politically motivated and funded by the Republican party,' and as such should not be considered a neutral term when considering climate language.
'Energy transition' also psychologically effective
Responding to this behavioural approach, podcast host and cleantech entrepreneur Chris Caldwell declared he had been using climate crisis language for some time, but also suggested the term 'energy transition.'
'The framing of energy transition is so nice because it is inclusive and everybody is a part of it,' was Professor Chance's analysis, and would also be an effective linguistic shift for those who prefer a less confrontational frame.
Conversations on Climate is a joint production of United Renewables and the London Business School Alumni Energy Club.
Conversations on Climate brings world-leading thinkers from business and academia together to share their expertise on the subject of climate change. Previous guests include Sir Andrew Likierman, Julio Dal Poz, Professor Jean-Pierre Benoît, Professor Ioannou, Tara Schmidt and Professor Dan Cable.
You can view the latest episode, featuring Associate Professor Zoe Chance of Yale University here.
All previous episodes can be found here. Related articles can be found here.
CONTACT Isabella Hawke – Sales and Marketing Consultant
COMPANY United Renewables
PHONE +447624457139
EMAIL  IIhawke@unitedrenewables.co.uk
WEB unitedrenewables.co.uk/resources
A photo accompanying this announcement is available at https://www.globenewswire.com/NewsRoom/AttachmentNg/14fa336d-7cc1-4a62-9162-7c51a2eb9662