AUSTIN, Texas, April 28, 2023 (GLOBE NEWSWIRE) -- Mondee Holdings Inc. (Nasdaq: MOND) ("Mondee" or the "Company"), a technology-driven, next-generation marketplace in a $1 trillion segment of the travel market, announced that our Chairman, CEO, and Founder Prasad Gundumogula was named an EY Entrepreneur Of The Year 2023 Gulf South Award finalist. Now in its 37th year, Entrepreneur Of The Year is one of the preeminent competitive business awards for transformative entrepreneurs and leaders of high-growth companies who are building a more equitable, sustainable and prosperous world for all.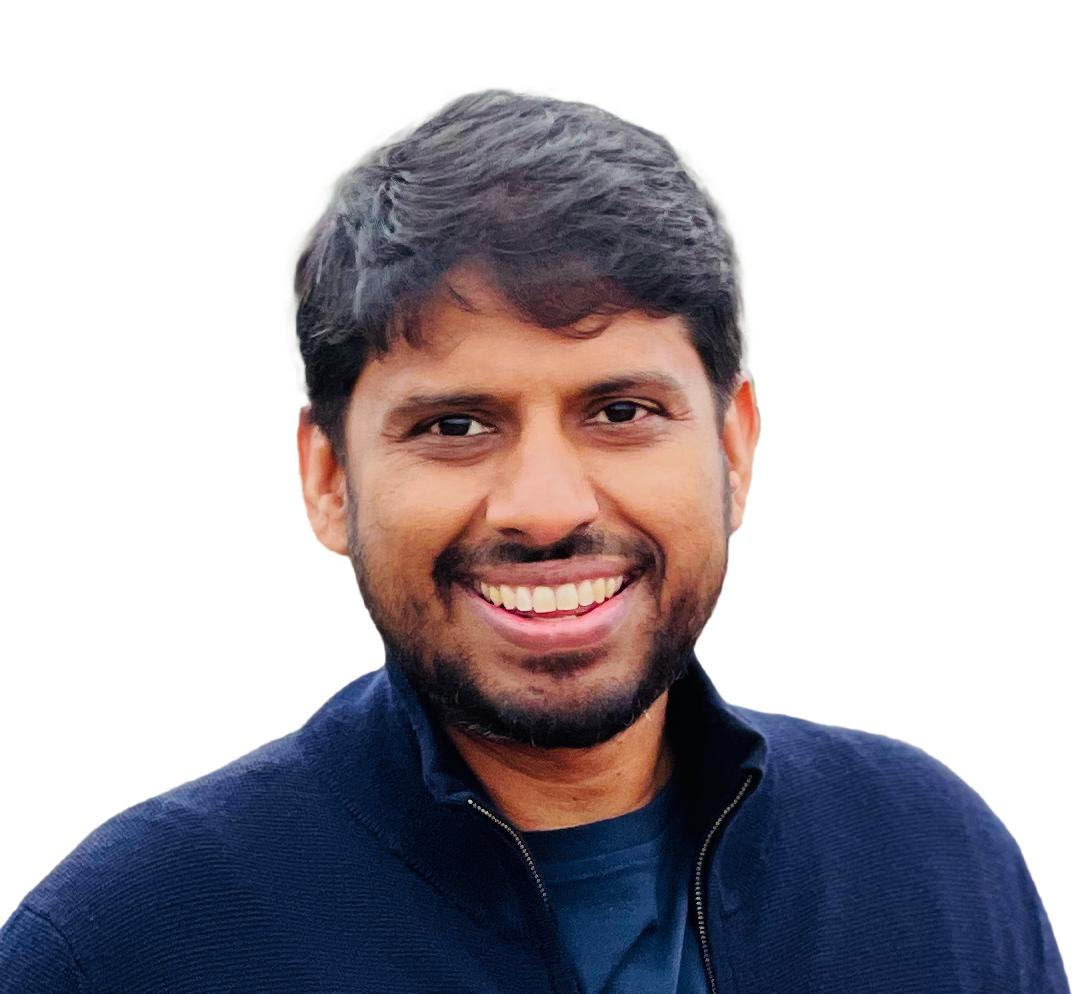 Mr. Gundumogula was selected by an independent panel of judges. Entrepreneurs were evaluated based on their demonstration of building long-term value through entrepreneurial spirit, purpose, growth and impact, among other core contributions and attributes.
"I am honored and humbled to be recognized as a finalist for the Entrepreneur Of The Year 2023 Gulf South Award. At Mondee, we are on a mission to revolutionize the travel industry by leveraging cutting-edge technology and disruptive business models, including the incorporation of AI into our solutions. As a Nasdaq listed company with a strong balance sheet, we are excited to continue innovating and expanding to additional markets. This recognition is a testament to the hard work and dedication of the entire Mondee team," said Mr. Gundumogula.
Regional award winners will be announced on June 15, during a special celebration. The winners will then be considered by the National judges for the Entrepreneur Of The Year National Awards, which will be presented in November at the annual Strategic Growth Forum, one of the nation's most prestigious gatherings of high-growth, market-leading companies. The Entrepreneur Of The Year National Overall Award winner will then move on to compete for the EY World Entrepreneur Of The Year™ Award in June 2024.
The Entrepreneur Of The Year program has recognized more than 11,000 entrepreneurs throughout the US since its inception in 1986, and it has grown to recognize business leaders across 145 cities in over 60 countries around the world.
Sponsors
Founded and produced by Ernst & Young LLP, the Entrepreneur Of The Year Awards include presenting sponsors PNC Bank, N.A.; SAP America; and the Kauffman Foundation. In the Gulf South, sponsors also include Colliers, DLA Piper, Marsh McLennan Agency, ADP, Pierpont Communications and vcfo.
About Entrepreneur Of The Year®
Entrepreneur Of The Year® is the world's most prestigious business awards program for unstoppable entrepreneurs. These visionary leaders deliver innovation, growth and prosperity that transform our world. The program engages entrepreneurs with insights and experiences that foster growth. It connects them with their peers to strengthen entrepreneurship around the world. Entrepreneur Of The Year is the first and only truly global awards program of its kind. It celebrates entrepreneurs through regional and national awards programs in more than 145 cities in over 60 countries. National Overall Award winners go on to compete for the EY World Entrepreneur Of The Year™ title. Visit ey.com/us/eoy.
ABOUT MONDEE
Established in 2011, Mondee is a travel technology company and a modern travel marketplace with its headquarters based in Austin, Texas. The company operates 17 offices across the United States and Canada and has core operations in India, Thailand, and Greece. Mondee is driving change in the leisure and corporate travel sectors through its broad array of innovative solutions. The company's platform processes over 50 million daily searches and generates a substantial transactional volume annually. Its network includes 55,000+ leisure travel advisors and gig economy workers, 500+ airlines, and over one million hotels and vacation rentals, 30K rental car pickup locations, 50+ cruise lines. The company also offers packaged solutions and ancillary offerings that serve a global customer base. On July 19, 2022, Mondee became publicly traded on the Nasdaq under the ticker symbol MOND. For further information, please visit: https://www.mondee.com.
About EY Private
As Advisors to the ambitious™, EY Private professionals possess the experience and passion to support private businesses and their owners in unlocking the full potential of their ambitions. EY Private teams offer distinct insights born from the long EY history of working with business owners and entrepreneurs. These teams support the full spectrum of private enterprises including private capital managers and investors and the portfolio businesses they fund, business owners, family businesses, family offices and entrepreneurs. Visit ey.com/us/private.
About EY
EY exists to build a better working world, helping create long-term value for clients, people and society and build trust in the capital markets.
Enabled by data and technology, diverse EY teams in over 150 countries provide trust through assurance and help clients grow, transform and operate.
Working across assurance, consulting, law, strategy, tax and transactions, EY teams ask better questions to find new answers for the complex issues facing our world today.
EY refers to the global organization, and may refer to one or more, of the member firms of Ernst & Young Global Limited, each of which is a separate legal entity. Ernst & Young Global Limited, a UK company limited by guarantee, does not provide services to clients. Information about how EY collects and uses personal data and a description of the rights individuals have under data protection legislation are available via ey.com/privacy. EY member firms do not practice law where prohibited by local laws. For more information about our organization, please visit ey.com.
Forward-Looking Statements:
This press release contains "forward-looking statements" within the meaning of the Private Securities Litigation Reform Act of 1995, as amended. Forward-looking statements can be identified by words such as: "believe," "can," "may," "expects," "intends," "potential," "plans," "will" and similar references to future periods. Examples of forward-looking statements include, among others, statements we make regarding the Company's future growth, performance, business prospects and opportunities, strategies, expectations, future plans and intentions or other future events are forward looking statements. Such forward-looking statements are subject to risks, uncertainties, and other factors, which could cause actual results to differ materially from those expressed or implied by such forward-looking statements.
Management believes that these forward-looking statements are reasonable as and when made. However, the Company cautions you that these forward-looking statements are subject to risks and uncertainties, most of which are difficult to predict and many of which are beyond the control of the Company. Factors that may cause actual results to differ materially from current expectations include, but are not limited to, the ability to implement business plans and forecasts, the outcome of any legal proceedings that may be instituted against the Company or others and any definitive agreements with respect thereto, the ability of the Company to grow and manage growth profitably, maintain relationships with customers and suppliers and retain its management and key employees, the ability of the Company to maintain compliance with Nasdaq's listing standards, and other risks and uncertainties set forth in the sections entitled "Risk Factors" and "Cautionary Note Regarding Forward-Looking Statements" in the Company's Annual Report on Form 10-K for the year ended December 31, 2022 filed with the U.S. Securities and Exchange Commission (the "SEC") and in the Company's subsequent filings with the SEC. There may be additional risks that the Company does not presently know of or that the Company currently believes are immaterial that could also cause actual results to differ from those contained in the forward-looking statements.
Nothing in this press release should be regarded as a representation by any person that the forward-looking statements set forth herein will be achieved or that any of the contemplated results of such forward-looking statements will be achieved. In light of the significant uncertainties in these forward-looking statements, you should not rely upon forward-looking statements as predictions of future events. Except as required by law, Mondee undertakes no obligation to update publicly any forward-looking statements for any reason.
Media Contacts
Public Relations
pr@mondee.com
Investor Relations
ir@mondee.com
A photo accompanying this announcement is available at https://www.globenewswire.com/NewsRoom/AttachmentNg/ff1b5ffd-1a95-4d14-beb5-1e50b1c2c31e