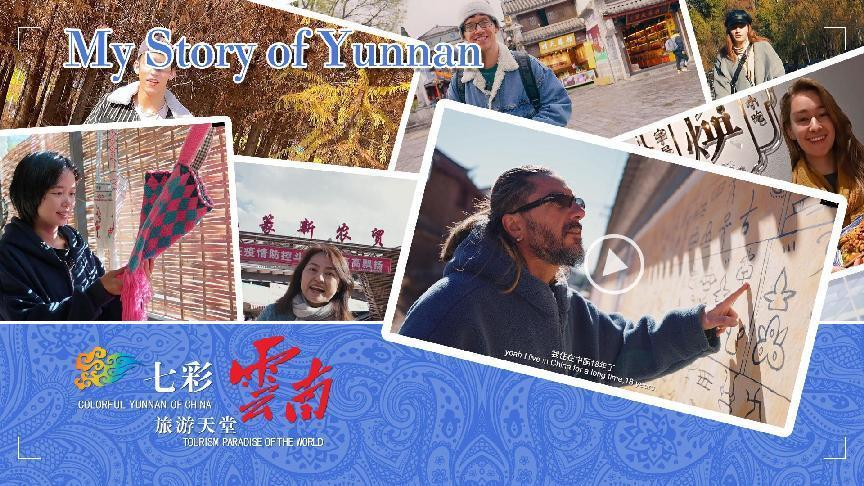 KUNMING, China, May 23, 2023 (GLOBE NEWSWIRE) -- Yunnan Innyo Co., Ltd. cooperates with @visityunnan, launched the "My Story of Yunnan" activity in March this year. This activity aimed to collect original short videos from international participants who have lived, worked, and traveled in Yunnan. It encouraged participants to share their amazing views and personalized expressions to portray their experiences and true feelings.
Yunnan, located in southwest China, is a place brimming with mystery and charm. This enchanting region boasts abundant natural resources such as majestic peaks, sprawling glaciers, exotic flora, and a rich history and culture. Many world-renowned landmarks, including Jade Dragon Snow Mountain, Lijiang Old Town, and the Stone Forest, are all found within Yunnan.
Yunnan is home to diverse ethnic cultures, such as the Naxi, Yi, Tibetan, and more. Visitors to Yunnan can breathe in the refreshing natural atmosphere, explore numerous historical and cultural relics, experience the pure and authentic Naxi culture, savor delectable Naxi cuisine, and immerse themselves in rich ethnic performances traditional handicrafts.
Yunnan has presented its unique charm to the world with an open, inclusive, and colorful attitude. An increasing number of international travelers came to experience and appreciate the beauty of Yunnan and developed a deep affection for this extraordinary land.
The "My Story of Yunnan" activity showcased the diversity and local culture of Yunnan and promoted cultural exchange and mutual understanding between people from different countries. The success of the activity highlights the importance of cross-cultural communication. @visityunnan aim to continue facilitating cultural exchange through similar activities in the future.
During the video collection period, @visityunnan received an overwhelming response from netizens, with over 300 submissions from more than 20 countries. After the selection process, @visityunnan chose 11 outstanding videos to showcase the beauty and charm of Yunnan from different perspectives.
Don't miss out on this captivating glimpse of Yunnan! Head over to the official TikTok account @visityunnan, the official Facebook account @GoYunnan.Official, and the official Youtube account @visityunnan21 now to watch the short videos and experience the unique charm of Yunnan!
Media Contact
Official Website: https://www.visityunnanchina.com/
Email: row.wang@beyondsummits.com
TikTok:https://www.tiktok.com/@visityunnan
A photo accompanying this announcement is available at https://www.globenewswire.com/NewsRoom/AttachmentNg/09a58caa-ee9f-410e-8652-a345ca7e10d9