NEW YORK, June 27, 2023 (GLOBE NEWSWIRE) -- FMW Media's business TV show, New to The Street, announces the signing of a 6-month contract for filming and broadcasting tailored interviews and commercials about NuZee, Inc. (NASDAQ: NUZE).

New to The Street's TV anchors are to interview the management team at NuZee, Inc., with each show airing on New to The Street's televised syndicated outlets on Newsmax, Fox Business Network, and as sponsored programming on Bloomberg TV. Each interview will stream on the show's website: www.newtothestreet.com.
NuZee, Inc. (NASDAQ: NUZE) is a leading coffee co-packing and technology company, providing coffee products, services, and other environmentally sustainable initiatives in the food and beverage industries. With manufacturing locations in the US and South Korea, NuZee can potentially produce over 150 million "Pour Over" or "Brew Bag" (Tea Bag Style) single-serve coffee.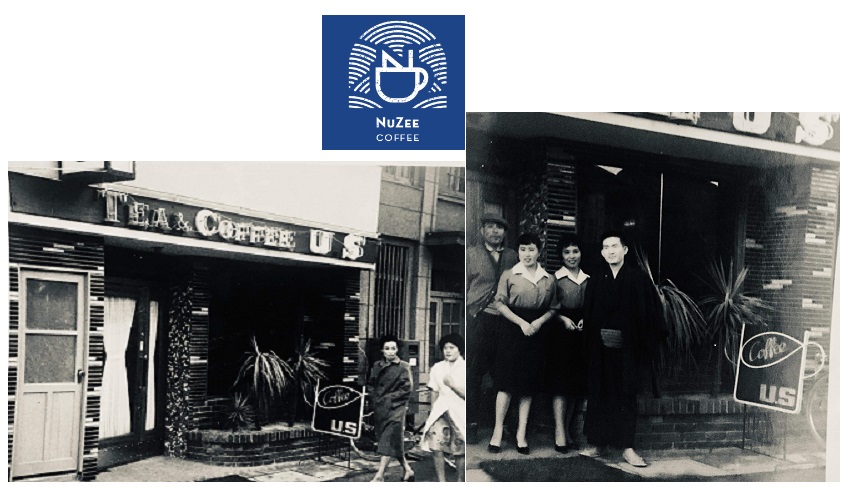 The New to The Street's social media team and television network partners will re-share media content, creating a platform to increase awareness about NUZE. All broadcasted shows will stream on the New to The Street website, www.newtothestreet.com. On a schedule, show previews and commercial ads will air on selected New to The Street syndicated and sponsored TV platforms. Digital ads will stream on New to The Street's billboard platform throughout New York City.
Masa Higashida, NuZee, Inc.'s Chairman, CEO, and President, states, "I'm looking forward to telling the NuZee business story. From our humble beginnings in providing clean bottled water to those in need after a tsunami hit Japan in 2011, NuZee has grown into a large single-serve coffee product line. I want to share our success story and mission of providing sustainable products while using the best possible green-energy solutions at our manufacturing facilities in the US and South Korea. I'm excited to work with the highly professional experts at New to The Street as they broadcast our business story through their national TV media networks."
TV viewers will hear about the Company's business model, coffee brands, private-label products, numerous global and domestic certifications, and impressive partnerships and licensing agreements. The Company has an ESG (Environmental, Social, and Governance) focus built into its products and Fair Trade-certified coffee sources.
Vince Caruso, CEO / Producer of New to The Street, states, "I am excited to have NuZee, Inc. on the show for a 6-part TV series. The Coffee in Tea Bag concept is such an innovation. Consumers get a single cup of fresh brew coffee without needing a full pot, saving water and coffee. The Company's focus on single servings of coffee and sustainability needs created a fantastic business. I'm excited for the New to The Street audience to learn more about the Company."
New to The Street's TV interviews with NuZee, Inc.'s management will air on Newsmax , Fox Business Network, and Bloomberg TV, air times and dates "To Be Announced."
About NuZee, Inc. (Nasdaq: NUZE) ($NUZE), "NuZee Coffee":
NuZee, Inc., (Nasdaq: NUZE) ($NUZE), is a leading co-packing company for single-serve coffee formats. It partners with companies to help them expand within the single-serve and private-label coffee categories. By providing end-to-end innovative and sustainable solutions with the flexibility and capacity for both small roasters and large global brands, NuZee is revolutionizing how single-serve coffee is enjoyed in the US. Through the brand's unique process, NuZee fulfills every aspect of co-packing needs, from sourcing, roasting and blending, to packing and packaging - https://mynuzee.com/.
About New to The Street: 
New to the Street is an FMW Media production that operates one of the longest-running US and International sponsored and syndicated Nielsen Rated programming television brands, "New to The Street," and its blockchain show, "Exploring The Block." Since 2009, these brands have run biographical interview segment shows across major U.S. television networks. The paid-for-television programming platforms can potentially reach over 540 million homes in the US and international markets. FMW's New to The Street / Newsmax televised broadcasting platform airs its syndication on Saturdays at 3:30 – 4:00 PM ET. FMW is also one of the nation's largest buyers of linear television, long and short-form paid programming - https://www.newsmaxtv.com/Shows/New-to-the-Street & https://www.newtothestreet.com/.
Forward-Looking Statements Disclaimer:
This press release contains forward-looking statements within Section 27A of the Securities Act of 1933, as amended, and Section 21E of the Securities Exchange Act of 1934. In some cases, you can identify forward-looking statements by the following words: "anticipate," "believe," "continue," "could," "estimate," "expect," "intend," "may," "ongoing," "plan," "potential," "predict," "project," "should," "will," "would," or the negative of these terms or other comparable terminology. However, not all forward-looking statements contain these words. Forward-looking statements are not a guarantee of future performance or results and will not necessarily be accurate indications of the times at which such performance or results are achieved. No information in this press release should be construed as any indication whatsoever of the Company's future revenues, results of operations, or stock prices. This press release should be considered in all filings of the Companies contained in the Edgar Archives of the Securities and Exchange Commission at www.sec.gov.

CONTACT:
FMW Media Contacts:
Monica Brennan
monica@NewtoTheStreet.com
1-917-330-2564
"New to The Street" Business Development Office
1-516-696-5900
Support@NewtoTheStreet.com
NuZee, Inc.
1-760-842-5522
A photo accompanying this announcement is available at https://www.globenewswire.com/NewsRoom/AttachmentNg/32ead866-311d-4dab-8bdb-d594a6cedde3