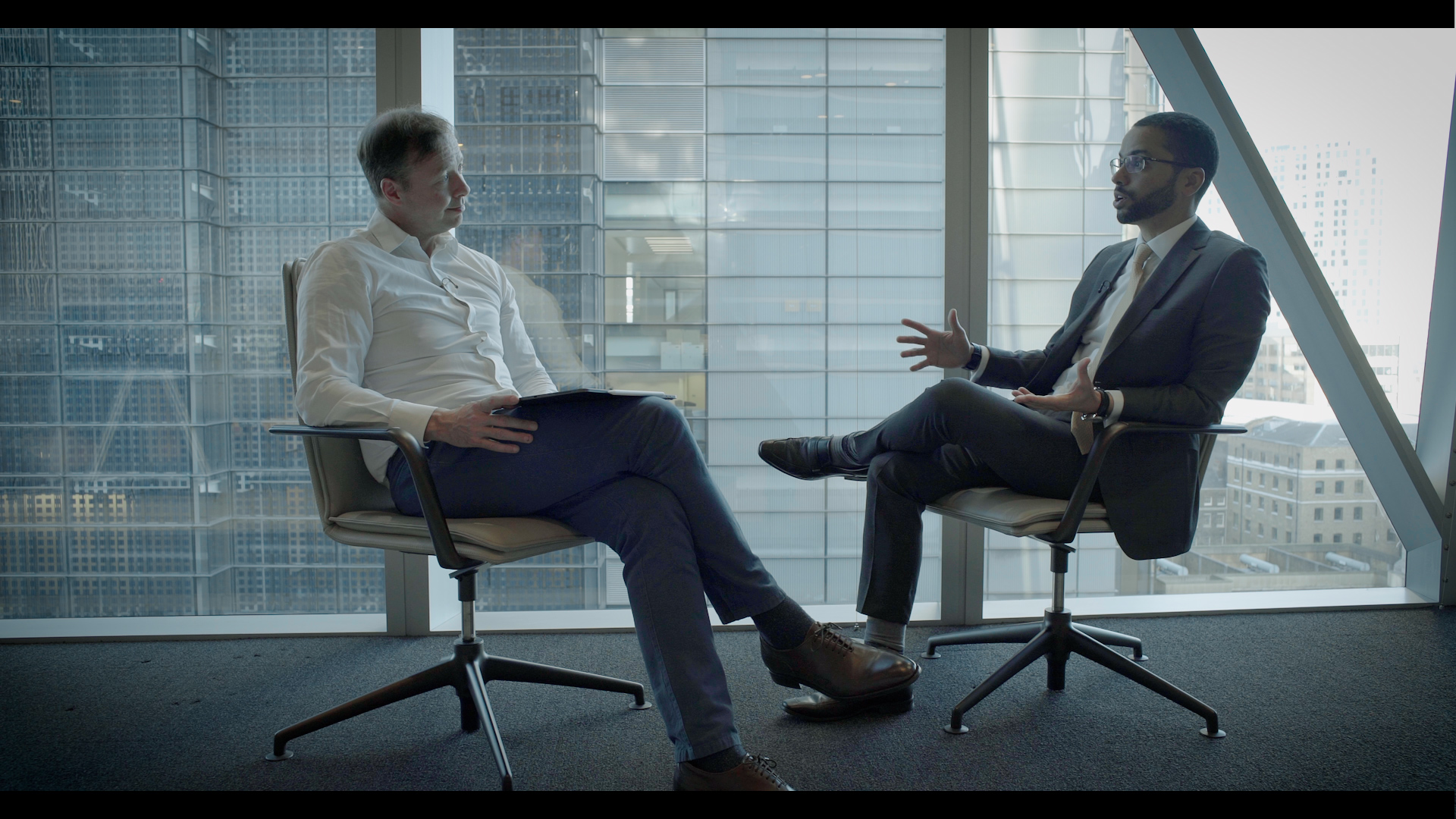 United Renewables CEO, Chris Caldwell, Engages in Insightful Conversation with Eduardo Famini Silva, Director of Renewables and Utilities at RBC Capital Markets.
DOUGLAS, Isle of Man, July 04, 2023 (GLOBE NEWSWIRE) -- United Renewables, a renowned provider of renewable energy solutions, takes a bold stance in promoting energy justice for the Global South. Chris Caldwell, the CEO of United Renewables, emphasises the need for a revolution in energy development, calling for decentralised energy solutions.
In a thought-provoking article, Caldwell highlights the recent conflict in Ukraine as an eye-opening event that calls for a paradigm shift in the Global South's energy landscape. He asserts that the current energy system's fragility necessitates a reimagining of development and distribution methods, with decentralised renewable energy solutions taking centre stage.
Caldwell states, "Traditional centralised solutions fall short when compared to the resilience, autonomy, and sustainability of decentralised renewable energy alternatives. By embracing these solutions, we can alleviate energy poverty and significantly improve the lives of millions of people."
Drawing attention to the transformative potential of micro solar generation, Caldwell demonstrates how affordable and reliable electricity can be provided to rural communities currently disconnected from the grid. Furthermore, he underscores the economic opportunities that decentralised renewable energy solutions can unlock, promoting inclusive economic development in the Global South.
"We must acknowledge our past shortcomings and learn from them," Caldwell urges. "The conventional energy development model has proven inadequate for the Global South. It is imperative to empower these communities to choose their own energy future."
"We need to embrace this revolution to drive positive change and secure a sustainable future for generations to come."
Caldwell further emphasises the advantages of decentralised renewable energy, including enhanced resilience, autonomy, and sustainability. Caldwell states, "By empowering communities and regions with their own renewable energy sources, we can reduce dependency, improve energy access, and mitigate environmental impact."
About United Renewables:
United Renewables is a renowned leader in the renewable energy sector, committed to driving a global energy transition. The company specialises in delivering cutting-edge renewable energy solutions to island communities, empowering small communities and businesses to embrace sustainable practices. Caldwell is also a growing authority in the digital climate debate, as host of the podcast Conversations on Climate.
Conversations on Climate is a joint production of United Renewables and the London Business School Alumni Energy Club.
Episode 1 of Season 2 of the Conversations on Climate Podcast, featuring François Ortalo-Magné Dean of the of London Business School, is available here.
Conversations on Climate brings world-leading thinkers from business and academia together to share their expertise on the subject of climate change. Guests include Sir Andrew Likierman, Julio Dal Poz, Professor Jean-Pierre Benoît, Professor Ioannou, Tara Schmidt, Professor Dan Cable, Professor Zoe Chance, Professor Lynda Gratton, Tom Gosling, Eduardo Famini Silva, and Dr. Linda Yueh.
All previous episodes can be found here. Related articles can be found here.
CONTACT Isabella Hawke – Sales and Marketing Consultant
COMPANY United Renewables
PHONE +447624457139
EMAIL IIhawke@unitedrenewables.co.uk
WEB unitedrenewables.co.uk/resources
A photo accompanying this announcement is available at https://www.globenewswire.com/NewsRoom/AttachmentNg/6314b021-cf63-4bbd-a413-16775eceeac6