Quantexa CEO outlines vision for investment in support of UK Government's plan to make UK an AI Hub, which includes:
Over $155M in new global investments aimed at accelerating enterprise and government agency's ability to use trusted AI-enabled Decision Intelligence solutions
Over $105M in dedicated UK investment will create over 170 new jobs in London AI Innovation Center team
Preview of Generative AI assistant shows how world-leading institutions will unlock the full potential of data to investigate risk and identify opportunity
LONDON and NEW YORK, July 10, 2023 (GLOBE NEWSWIRE) -- Quantexa, a global leader in Decision Intelligence (DI) solutions for the public and private sectors, announced today that it will invest over $155M in the global artificial intelligence (AI) industry over the next three years to help clients advance the use of AI to protect, optimize, and grow their organizations. By 2027, Quantexa's total global investment in AI will reach more than $250M.

The investment marks Quantexa's continued advancements in AI with the preview of its Generative AI technology, Q Assist. Quantexa also furthered its commitment to advancing the company's existing AI Stack to enable its growing global ecosystem of clients and partners to unlock new industry-specific use cases for financial services, insurance, telecommunications, healthcare, and in the public sector. Quantexa's Decision Intelligence platform and suite of solutions for data management, customer intelligence, KYC, risk, fraud, and financial crime have been deployed in over 70 countries.

Analysis from the University of Washington suggests this investment will boost the global AI industry by $760M as the multiplier effect is realized.

AI in Context: How Quantexa Augments and Automates Decision Intelligence with AI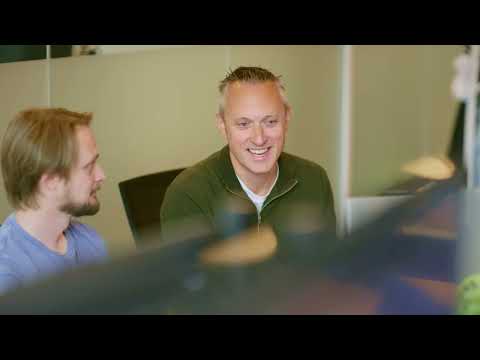 Generative AI Assistant Breaks New Ground
Built on Quantexa's Decision Intelligence Platform, the technology preview of Q Assist, a generative AI assistant, demonstrates the potential of using LLM's to create an intuitive and conversational interface bringing new efficiencies for analysts working with data to identify risks as part of investigations. For organizations the potential benefit is significant – as the AI assistant allows all analyst staff to become as effective as the most experienced investigators.

Q Assist is LLM agnostic and will allow clients to use their own proprietary, open source, or commercially available models including ChatGPTTM, a leading LLM from OpenAI. Quantexa's market-leading entity resolution, graph analytics, and scoring capabilities become turbo-charged when they can be queried with natural language questions and prompts in Quantexa's Decision Intelligence Platform.

Today, in a video showcase, Quantexa demonstrated one of what could become many potential use cases for Q Assist. The financial crime investigation scenario was chosen to show the potential in using natural language to query vast amounts of structured and unstructured data at scale, allowing even junior analysts to understand the complex data behind graph analytics and alerts. The preview also showed the ability to automate the generation of Suspicious Activity Reports (SARs) and investigative summaries - possible in close to 100 languages – driving further efficiency in what is typically a manually intensive process and allowing more time to be redirected to strategic activities.
AI Throughout Quantexa's Decision Intelligence Platform Delivers Business Value
Enterprises and government agencies are using Quantexa's Decision Intelligence to become more effective and efficient at organizing siloed, messy data to obtain 360-degree views of customers and suppliers to identify fraud, qualify eligibility for services, stop dangerous goods at borders, or optimize supply chains.

Quantexa is using three core principles to responsibly build out its AI Stack:
Context-Based Learning: Just as humans require full context to make informed decisions, so does AI. Without context, even the smartest machine learning or deep learning algorithms lack accuracy to be deployed reliably. For example, it's impossible for a person or AI model to know if a single bank transaction in isolation is money laundering. Quantexa builds true context by using data to create single views of people, organizations, places, and other entities and assembles them visually to show complex interactions between entities. This context is what enables a person or AI to make an accurate decision.
Composite AI: Quantexa's Composite AI Stack aggregates the outputs of many different techniques, including machine learning, natural language processing and deep learning. Combining these with input from subject matter experts, organizations can continually use analytics to improve decisioning to protect, optimize, and grow. Quantexa uses exclusive access to huge volumes of structured and unstructured industry data to train its AI and provides out-of-the-box open models, giving clients the ability to modify or create their own.
Explainability and Trust: In the highly regulated environments that organizations work in, it is crucial that decisions are transparent and explainable with no suggestion of bias. Quantexa's technology and governance uses context-based techniques and composite AI to drive adoption of explainable outcomes without privacy concerns. Quantexa publicly maintains its AI ethics and safety guidelines here.


Vishal Marria, CEO and Founder, Quantexa said:
"While many companies are talking about AI and machine learning, we have been investing in it since our inception. We are investing our time, money, and resources into the biggest technological breakthrough for generations as it will transform how organizations make decisions. We're proud to invest in London-based innovation but the impact will be felt by the global economy and will start a ripple effect that will unlock decision intelligence capabilities for our clients and their respective industries." 
Dr Oren Etzioni, Professor at the University of Washington's Computer Science and founding CEO of the Allen Institute for AI said: "An investment of 100 AI jobs will drive economic growth not just in London but around the world. The places most likely to benefit are AI innovation hubs like New York City, Seattle, and San Francisco. Based on my research into the impact of AI on employment and economic growth, the long-term monetary benefits of this announcement will increase significantly because of the multiplier effect from job creation and innovation. An initial investment of $250M is likely to benefit the wider AI industry by roughly $750M globally within three years." 
To learn more about how your organization can benefit from Quantexa's AI investment, innovation, and ethical practices, please visit here.

About Quantexa 
Quantexa is a global data and analytics software company pioneering Decision Intelligence that empowers organizations to make trusted operational decisions by making data meaningful. Using the latest advancements in big data and AI, Quantexa's Decision Intelligence platform uncovers hidden risk and new opportunities by providing a contextual, connected view of internal and external data in a single place. It solves major challenges across data management, KYC, customer intelligence, financial crime, risk, fraud, and security, throughout the customer lifecycle.

The Quantexa Decision Intelligence Platform enhances operational performance with over 90% more accuracy and 60 times faster analytical model resolution than traditional approaches. Founded in 2016, Quantexa now has more than 650 employees and thousands of users working with billions of transactions and data points across the world. The company has offices in London, New York, Boston, Toronto, Malaga, Brussels, Amsterdam, Ireland, Luxemburg, Singapore, Melbourne, Sydney, and the UAE. For more information, please visit www.quantexa.com or follow us on LinkedIn.


Media Enquiries  
C: Stephanie Crisp, Associate Director and Media Strategist, Fight or Flight   
E: Quantexa@fightflight.co.uk   
  
C: Adam Jaffe, SVP of Corporate Marketing   
T: +1 609 502 6889   
E: adamjaffe@quantexa.com   
- or -   
RapidResponse@quantexa.com  
A photo accompanying this announcement is available at https://www.globenewswire.com/NewsRoom/AttachmentNg/f1ed872b-5465-4a07-9fca-f8625facef8f