KUNMING, China, July 25, 2023 (GLOBE NEWSWIRE) -- Yunnan Innyo Co., Ltd. and @visityunnan have released a series of videos showcasing the breathtaking beauty of the Ancient Tea-Horse Road. The release of these videos has attracted the attention of viewers around the world. The profound historical and cultural heritage of the Ancient Tea-Horse Road has attracted the imagination of countless audiences eager to explore its charm.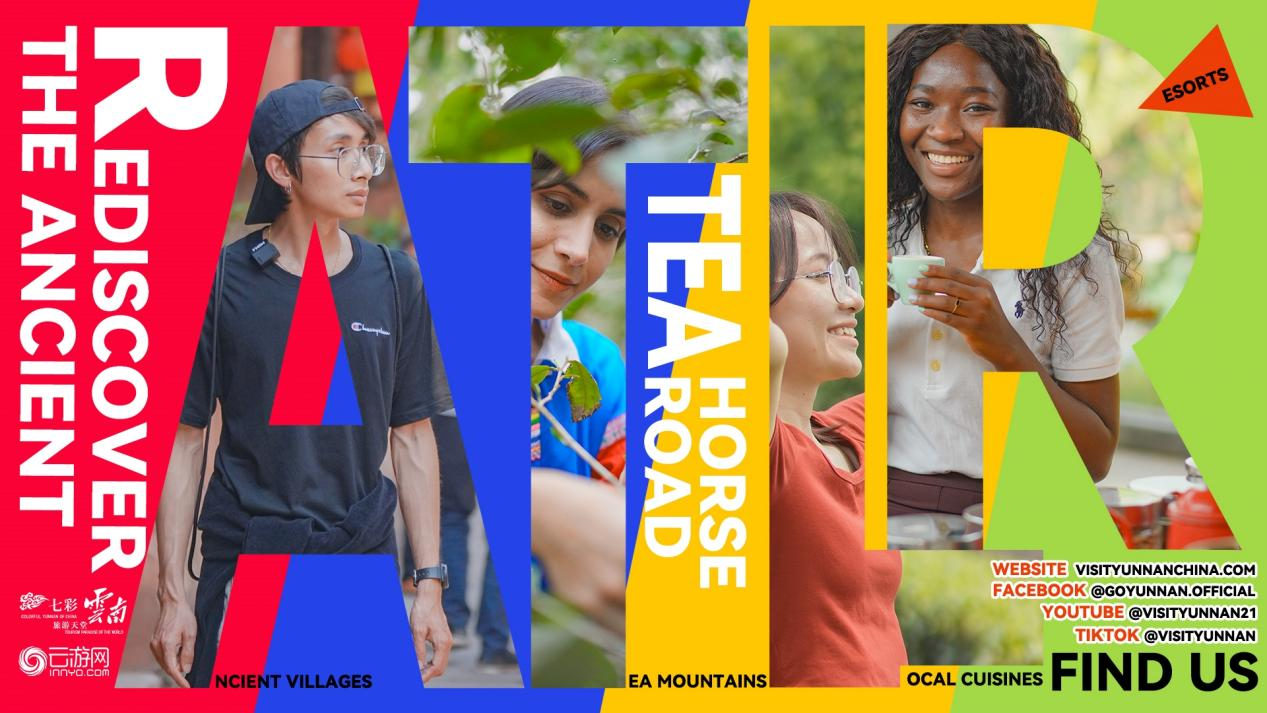 One of the charms of the Ancient Tea-Horse Road lies in its ancient villages. With their well-preserved architecture and charming ambiance, these villages provide a glimpse into the past. The videos highlight the historical significance and cultural richness of these villages, transporting viewers to bygone eras and engaging them with their timeless appeal.
The six great tea mountains along the Ancient Tea-Horse Road are another fascinating aspect that attracts the audience's attention. The videos showcase the stunning landscapes adorned with lush tea plantations, providing a visual feast for viewers. The heritage of tea growing and the natural beauty of these mountains amazes the audience, deepening their appreciation of the wonders of this unique region.
The food and scenery along the Ancient Tea-Horse Road videos attract many audiences. From tea-flavored dishes to regional specialties, the cuisine along the Ancient Tea-Horse Road offers a tantalizing taste of the region's flavors and traditions. The natural beauty and amazing landscape along the Ancient Tea-Horse Road attracted audiences with unparalleled brilliance.
For those seeking extraordinary experiences, the Banshan Hotel provides a unique accommodation option. Set amidst stunning landscapes, the hotel offers a tranquil and immersive retreat for travelers exploring the Ancient Tea-Horse Road.
The Ancient Tea-Horse Road continues to captivate audiences with its timeless charm. To witness the fascinating beauty and cultural significance of this historic route, we invite you to watch the series of videos on social media platforms. Follow @visityunnan on TikTok, @GoYunnan.Official on Facebook, and @visityunnan21 on Youtube to experience the beauty and cultural richness of this extraordinary route. Stay tuned as we release more captivating videos, allowing audiences worldwide to delve deeper into Yunnan's history, rich culture, breathtaking scenery, and warm hospitality.
Media Contact
Official Website: https://www.visityunnanchina.com/
Email: row.wang@beyondsummits.com
TikTok: https://www.tiktok.com/@visityunnan
A photo accompanying this announcement is available at https://www.globenewswire.com/NewsRoom/AttachmentNg/7c6c9d1d-4893-431b-8270-9e64700b14e5