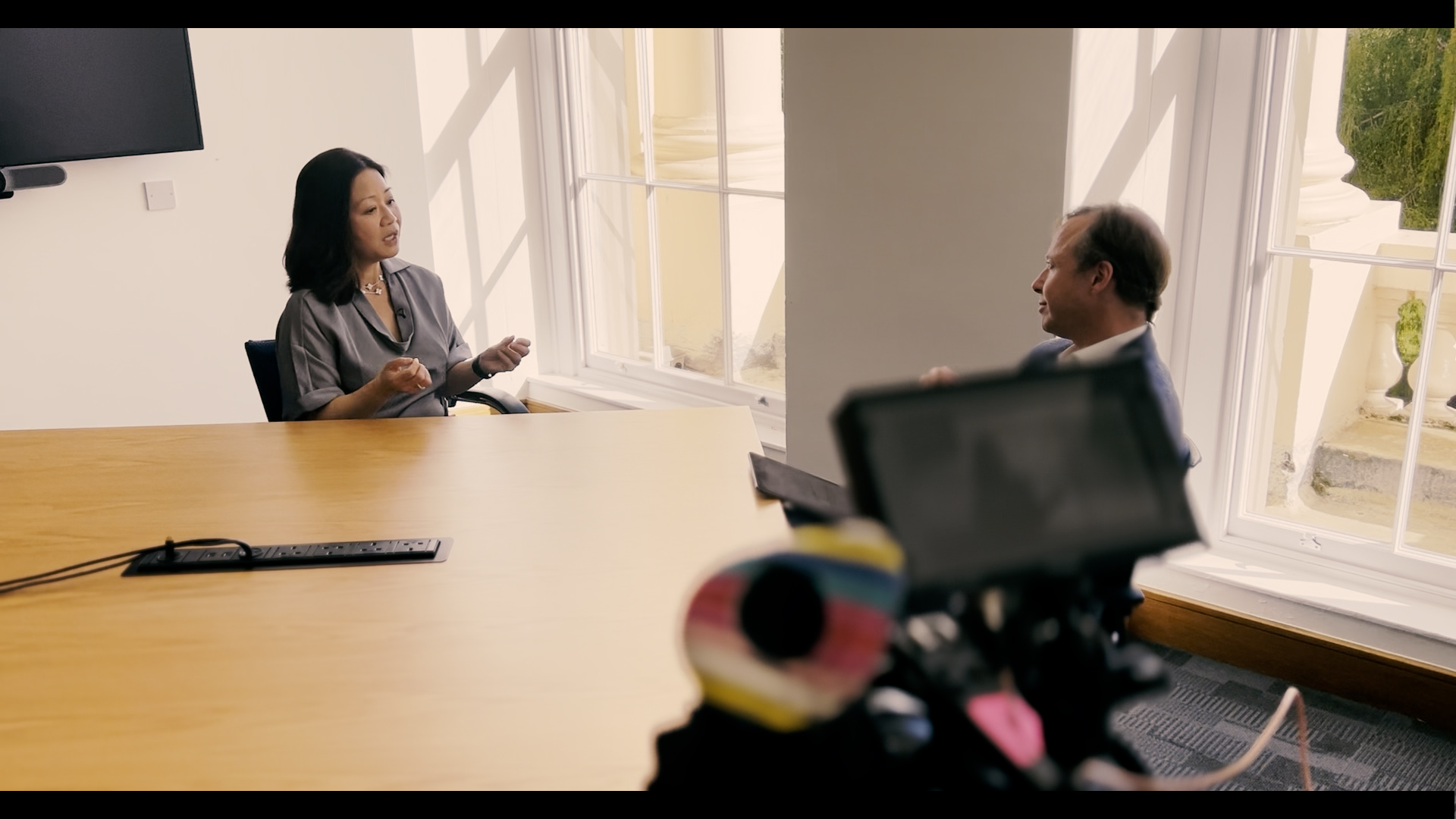 Chris Caldwell CEO of United Renewables Navigating Economic Turbulence with Professor Linda Yueh
DOUGLAS, Isle of Man, Aug. 11, 2023 (GLOBE NEWSWIRE) -- August 11, 2023 Renowned entrepreneur and host of the Conversations on Climate podcast, Christopher Caldwell, delves into the entwined worlds of climate and economics in a thought-provoking article titled "How to Learn the Wrong Climate Lesson from Economic Crises." This captivating piece challenges the narrative surrounding past financial crises and their potential parallels to the current climate crisis.
Caldwell's exploration begins by dissecting the phrase "This time is different," revealing the dangers of complacency and misplaced optimism. With insights from Linda Yueh, Adjunct Professor of Economics at London Business School, and author of "The Great Crashes: Lessons from Global Meltdowns and How to Prevent Them," The article navigates the connections between historical economic crises and today's ecological challenges.
It invites readers to reflect on the concept of creative destruction, where economic downturns are seen as necessary for future growth. Caldwell skillfully contrasts this with the irreversible nature of climate change – once a species goes extinct or a natural resource is depleted, there's no coming back. He draws attention to the perilous positive feedback loops of climate change, emphasising the urgency of proactive measures.
Caldwell's expertly woven narrative prompts us to re-evaluate history's lessons. He revisits lesser-known economic crises such as the Long Depression of the 19th century, highlighting their profound societal impacts that endure to this day. Through gripping examples, including the aftermath of the 2008 financial crisis, he underlines the significance of acknowledging the hidden human stories beneath the economic statistics.
In closing, Caldwell presents a sobering reality – climate change isn't a cyclical event. The article underscores that whilst optimism has its place, it must be rooted in the reality of ecological systems, not just extrapolated from economic history. Caldwell challenges us to take action now, recognising that history won't repeat itself in the face of climate crisis.
The article serves as a wake-up call to businesses, governments, and individuals alike. As the urgency of climate action intensifies, Caldwell's unique perspective prompts us to break free from historical cycles and forge a new path toward a sustainable future.
About Christopher Caldwell:
Christopher Caldwell is the visionary CEO and founder of United Renewables, a cutting-edge climate tech startup pioneering innovative solutions to combat greenhouse gas emissions. The Conversations on Climate podcast has garnered esteem within professional circles due to its feature of in-depth interviews with eminent climate change experts. "An alumnus of Yale University and London Business School, Caldwell's passion for sustainability drives him to make a real impact on the world.
Embrace this extraordinary opportunity to gain fresh perspectives from a pioneering leader in sustainable finance and corporate governance by tuning in to this episode of the Conversations on Climate Podcast with Professor Linda Yueh.
For more information and access to this exceptional episode, visit the Conversations on Climate Podcast on Youtube or Podbean platforms.
For all related articles.
About United Renewables:
United Renewables is a renowned leader in the renewable energy sector, committed to driving a global energy transition. The company specialises in delivering cutting-edge renewable energy solutions to island communities, empowering small communities and businesses to embrace sustainable practices. Caldwell is also a growing authority in the digital climate debate, as a thought leader and host of the podcast Conversations on Climate.
Conversations on Climate is a joint production of United Renewables and the London Business School Alumni Energy Club.
Conversations on Climate brings world-leading thinkers from business and academia together to share their expertise on the subject of climate change. Guests include Sir Andrew Likierman, Julio Dal Poz, Professor Jean-Pierre Benoît, Professor Ioannou, Tara Schmidt, Professor Dan Cable, Professor Zoe Chance, Professor Lynda Gratton, Tom Gosling, Eduardo Famini Silva, Dr. Linda Yueh, Yariv Cohen, and François Ortalo-Magné.
All previous episodes can be found here. Related articles can be found here.
CONTACT Isabella Hawke – Sales and Marketing Consultant
COMPANY United Renewables
PHONE +447624457139
EMAIL  IIhawke@unitedrenewables.co.uk
WEB unitedrenewables.co.uk/resources
A photo accompanying this announcement is available at https://www.globenewswire.com/NewsRoom/AttachmentNg/f1471a12-f77c-4d4f-8b67-bcf5960b5e77