BRUSSELS, Belgium, Aug. 22, 2023 (GLOBE NEWSWIRE) -- VoxelSensors, the creator of cutting-edge 3D perception technology for XR, proudly appoints two seasoned industry leaders. This strategic decision strengthens the company's management in its ambition to grow in the XR market, particularly in the USA and Asia. In May, VoxelSensors announced €5 million in Seed Funding and is now gearing up for the next investment round. At AWE Asia in Singapore on August 30-31, VoxelSensors will showcase its Andromeda (gen 1) Evaluation Kit at booth #D3 (contact sales@voxelsensors.com for information and purchases).

Tim Droz (USA) joins the company as an independent board of directors member, while Youssef Benmokhtar (USA) joins the advisory board. With vast experience in semiconductors, 3D sensing, systems architecture, natural interaction, customer engagement, and XR wearables, their expertise will take the company to new heights, facilitating growth and global engagements.
Tim Droz has recently become an independent Board member at VoxelSensors, enriching the board of directors with his vast leadership experience in consumer electronics, perception engineering, and executive management. With expertise in AR/VR systems, 2D and 3D cameras, imaging and depth sensors, Mr. Droz has held senior technical management positions at Meta Reality Labs, Sony DepthSensing Solutions, and Canesta (acquired by Microsoft), where he contributed significantly to the advancement of camera and depth technologies. He holds an MSEE in Electrical and Computer Engineering from North Carolina State University.
"I am excited to join the Board of VoxelSensors and contribute to the company's remarkable journey of innovation and growth," said Tim Droz. "VoxelSensors' dedication to pushing the boundaries of sensor technology and depth subsystems aligns perfectly with my passion for disruptive advancements. I look forward to collaborating closely with the talented team at VoxelSensors to drive the development of groundbreaking solutions and capitalize on the exciting opportunities ahead."
Youssef Benmokhtar has recently joined VoxelSensors as an Advisory Board member, bringing in a wealth of experience as a business development executive in the consumer electronics and mobile industries. Currently serving as the CEO of GelSight, a leading USA company specializing in tactile sensing technology, he has also held significant positions as the former SVP of Business Development at Magic Leap and DigitalOptics Corporation. Leveraging his extensive expertise, Mr. Benmokhtar plays a crucial role in establishing valuable connections with relevant customers and investors within our industry. He holds degrees in Industrial Engineering from the Rochester Institute of Technology and a Master's in Industrial Engineering from the Georgia Institute of Technology.
"While at Magic Leap, we were always looking for the most advanced 3D imaging technologies that could be integrated into our Augmented Reality headset. Hence, when I met the VoxelSensors team and they showed me their unique technology, I was blown away. Their technology offers the extreme low power consumption, ultra-low latency that are required to be integrated into AR devices," says Youssef Benmokhtar, CEO of GelSight and Advisory Board member at VoxelSensors.
Reducing system-level power consumption is pivotal for XR to thrive. VoxelSensors' SPAES (Switching Pixels® Active Event Sensor) is a novel 3D perception architecture that addresses OEMs' demands for power-efficient and low-latency perception systems. It is an efficient sequential 3D data path that replaces power-hungry legacy frame-based visual pipelines, enabling low power, low latency spatial mapping, anchoring, segmentation, and natural interaction in XR.
"As a seasoned professional in the 3D sensing industry, I perceive a growing momentum and keen interest surrounding VoxelSensors' elegant approach to addressing the challenge of delivering low power with low latency for 3D perception," stated Andre Miodezky, President of VoxelSensors. "We are truly honored by the exceptional individuals who have joined our company on the journey to transform the 3D perception industry."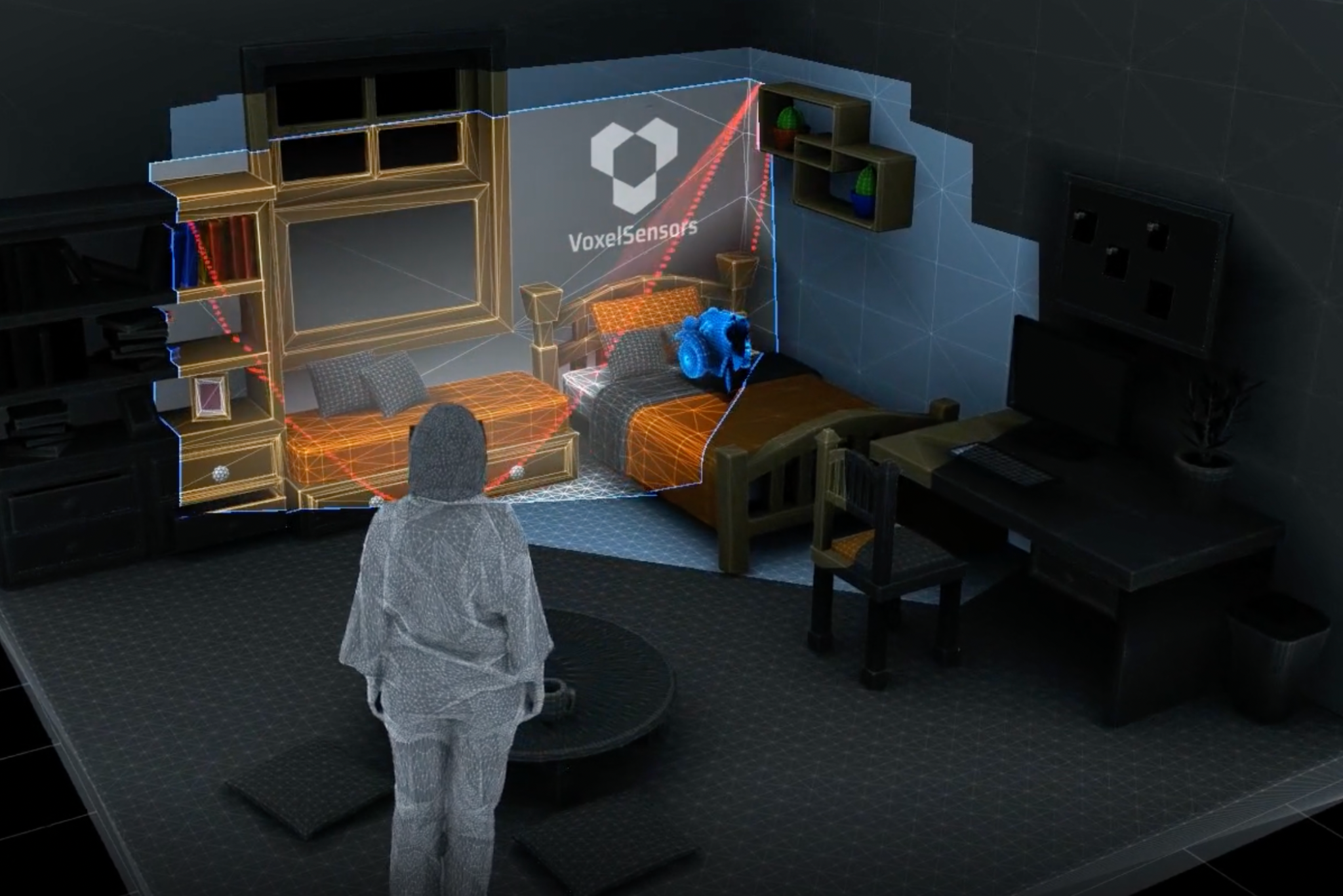 About VoxelSensors
VoxelSensors is at the forefront of 3D perception, providing cutting-edge sensors and solutions for seamless integration of the physical and digital worlds. Our patented Switching Pixels® Active Event Sensor (SPAES) technology represents a novel category of efficient 3D perception systems, delivering exceptionally low latency with ultra-low power consumption by capturing a new Voxel with fewer than 10 photons. SPAES is a game-changing innovation that unlocks the true potential of fully immersive experiences for both consumer electronics and enterprise AR/VR/MR wearables.
To learn more, visit us at https://voxelsensors.com.
For Press Information Contact:
Karina Kovalenko - MarCom Manager VoxelSensors
Email: press@voxelsensors.com
Website: https://voxelsensors.com
LinkedIn: https://www.linkedin.com/company/voxelsensors
A photo accompanying this announcement is available at https://www.globenewswire.com/NewsRoom/AttachmentNg/c2a18629-1ca1-4467-b171-6fa2c970f0d4