Austin, TX, Aug. 29, 2023 (GLOBE NEWSWIRE) --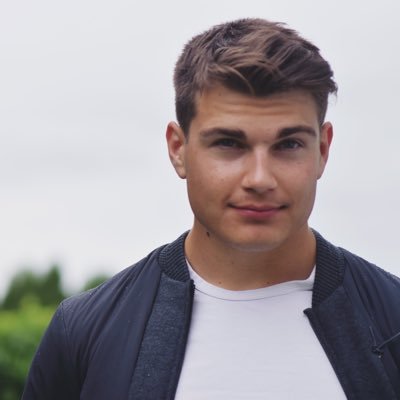 Social media influencer and ghostwriting agency owner, Dakota Robertson, is excited to unveil his newly designed website, dakotarobertson.net. The website serves as the primary portal for his personal brand and innovative mentorship program, Growth Ghost, which is tailored to guide individuals in ghostwriting, copywriting, creating a personal brand and maximizing their social media presence.
Having already transformed the careers of 117+ creators, Dakota's coaching program stands as a testament to his expertise and commitment to the craft. Many of the creators in his cohort have not only enhanced their skills but also transitioned seamlessly from their regular 9-to-5 jobs, attributing their newfound freedom and success to the program.
Growth Ghosts is an intensive 6-month training program that promises a comprehensive learning experience. Dakota's vision is not just to impart skills, but to equip participants with the tools and strategies to scale their ghostwriting businesses, potentially earning up to 10K per month online.
Key Highlights of the Growth Ghosts Program
Copywriting: Dive deep into the nuances of compelling writing that sells, persuades, and engages.
Social Media Prowess: Harness the power of social platforms, understand their algorithms, and grow an organic following. The program is heavily focused on Twitter but there are plans to expand into copywriting and ghostwriting on Linkedin, Instagram, Threads and more.
Personal Branding: Dakota teaches how to differentiate oneself in a saturated market, showcase authenticity, growth and authority style content that attract followers and clients.
With the launch of dakotarobertson.net, Dakota endeavors to reach a global audience, making top-tier ghostwriting and copywriting education accessible to all.
About Dakota Robertson:
Dakota Robertson is the founder of Growth Ghost, a social media growth marketing agency for 7 to 8-figure entrepreneurs and influencers. He helps people monetize their audience through ghostwriting, copywriting, social media and personal branding.
Connect with Dakota Robertson
Personal Website: https://www.dakotarobertson.net
Business Website: https://www.growthghost.com/
Social Media:
https://twitter.com/WrongsToWrite
https://www.instagram.com/yodakota/
https://www.threads.net/@yodakota
https://www.linkedin.com/in/dakotarobertson
Source: https://thenewsfront.com/dakota-robertson-launches-dakotarobertson-net/