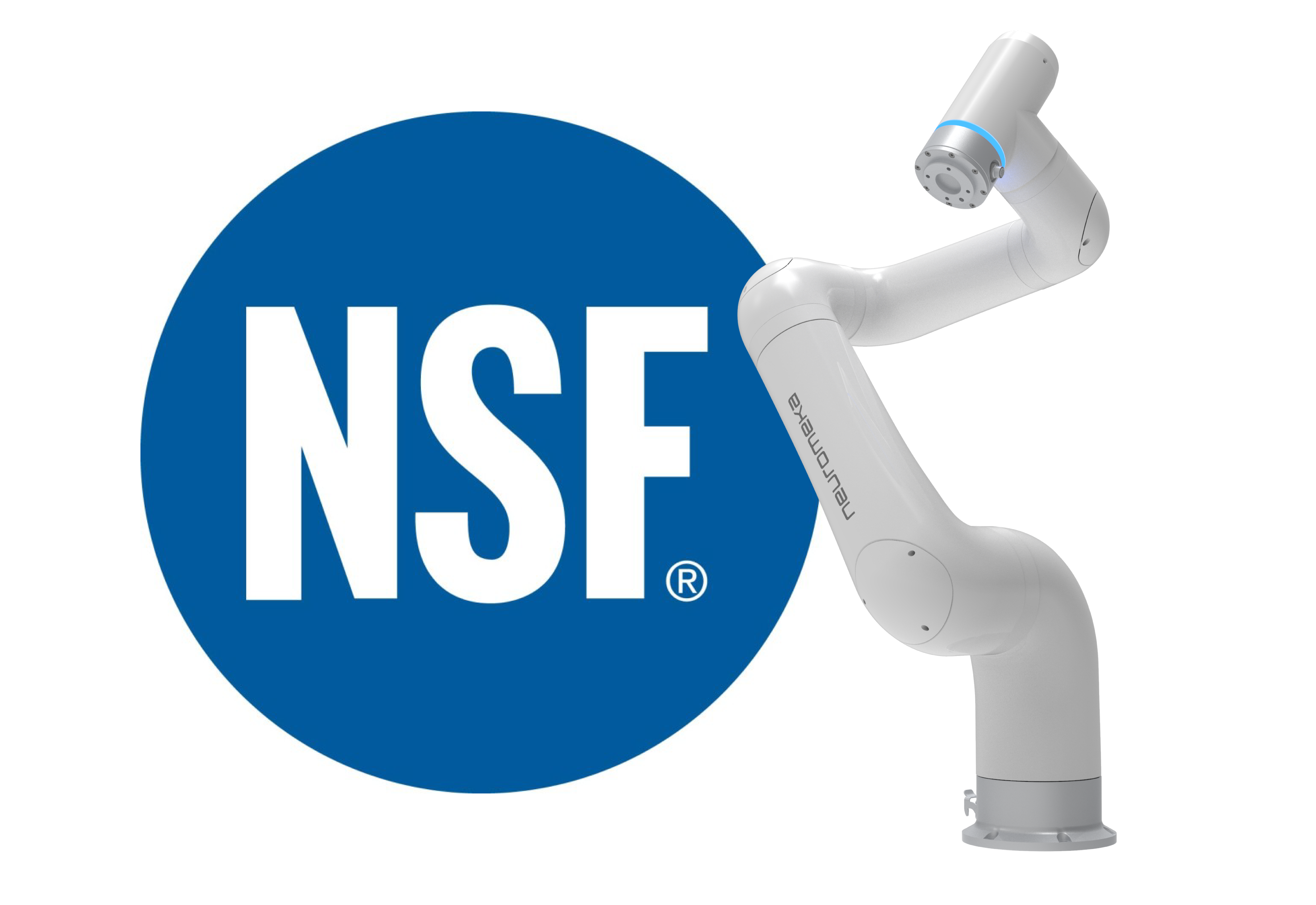 AUSTIN, Texas, Aug. 29, 2023 (GLOBE NEWSWIRE) -- Neuromeka, a global collaborative robot manufacturer, announced it achieved National Sanitation Foundation (NSF) certification for its flagship "INDY7" 6-axis collaborative robot.

NSF is an independent agency of the U.S. government that assesses the quality and safety of commercial equipment used in the food industry. This certification opens doors for Neuromeka to establish its presence in North America and underscores the company's commitment to providing safe food & beverage (F&B) automation solutions.
With NSF certification secured, Neuromeka is preparing its robotic frying solution for U.S. market launch. This solution targets labor shortages in quick-service restaurants (QSRs) by reducing human intervention in repetitive and potentially risky tasks like deep frying. By ensuring consistency and quality, it streamlines operations and reshapes how restaurant owners address labor constraints.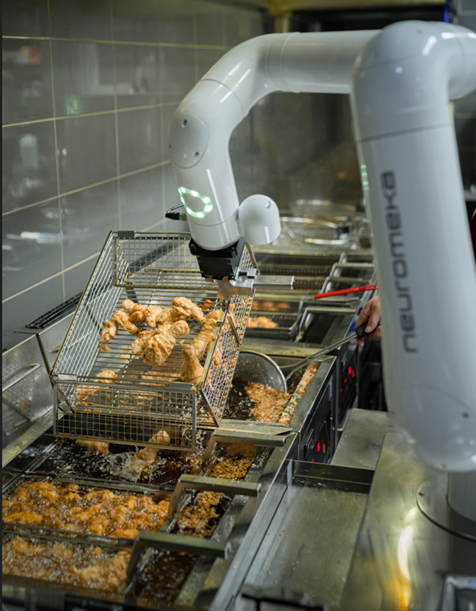 Earlier this year, Neuromeka made strides in expanding its North American presence by establishing a U.S. branch office near Austin, TX. This initiative aimed to boost local product sales and elevate customer service capabilities, such as robot repair and comprehensive customer training programs.
This month, in a strategic move to further enhance its North American footprint, Neuromeka partnered with Koops Inc., a Michigan-based systems integrator, for the U.S. launch of its robotic frying solution. This collaboration combines Koops' expertise in systems integration with Neuromeka's innovative robotics technology, with the goal of delivering a seamless experience for prospective U.S. restaurant end-users.
While Neuromeka has already achieved success with its frying solution in Korean QSRs such as Kyochon Chicken, one of the country's largest fried chicken franchises, its foray into the U.S. marks an exciting new phase of growth. "Food tech automation is a core driver of Neuromeka's growth strategy," said Dr. Jong-hoon Park, Neuromeka CEO. "Building upon this foundation, we're actively securing certifications to facilitate expansion into global markets. With NSF certification, we're well-positioned to make a significant entry into the US market."
Neuromeka's frying solution is scheduled for a Q1 2024 debut in the U.S.
About Neuromeka
Neuromeka designs and manufactures collaborative robot systems. Neuromeka's engineers and researchers develop automation technologies that improve workplace productivity, efficiency, and safety. Their products are used in the automotive, warehouse, F&B, and manufacturing industries.
For more information, please contact Stephanie Park at stephanie.park@neuromeka.com
Photos accompanying this announcement are available at
https://www.globenewswire.com/NewsRoom/AttachmentNg/a2aaf994-3eec-4605-af71-720336d77811
https://www.globenewswire.com/NewsRoom/AttachmentNg/81f5633f-3ca1-4e41-a660-0b253113c588