CAIRO, Egypt, Sept. 06, 2023 (GLOBE NEWSWIRE) -- Mr. George Matharu, President of Elite Capital & Co. Limited, announced today that Elite Capital & Co. has signed a Cooperation Agreement with the Egyptian Petroleum Investments Corp (EPI Corp.)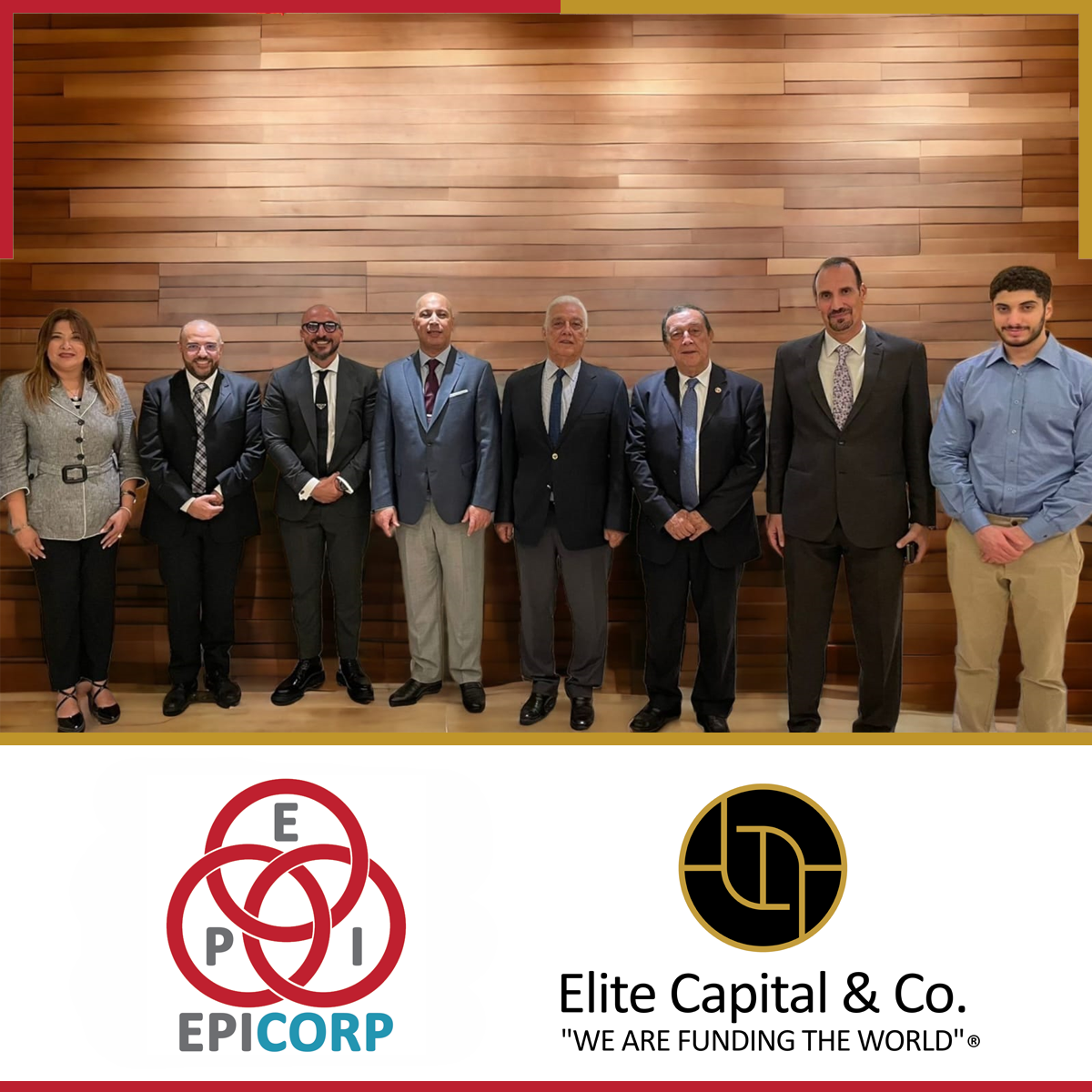 "Elite Capital & Co. Limited has signed a Cooperation Agreement in the oil and petrochemical sector with one of the most important and leading specialists in this industry, EPI Corp, after holding negotiations since April 2023, which culminated in this exceptional event," Mr. George Matharu said.
EPI Corp is specialized in providing investment opportunities, advisory services, management services, and pre-feasibility studies. They also provide services of a more technical nature including representing contractors, technical support, engineering, liaising with maintenance firms, organising vendors, materials and equipment suppliers, along with upstream, midstream, and downstream services.
The highest caliber of experts with deep insight into Oil, Investment, Business Development, and Energy Planning Projects led us to build a trusted clientele base with a famous reputation through persistence and hard work by EPI Corp, both locally and internationally.
EPI Corp. acts as a strategic advisor, creating goals and advising its customers on how to get there, through utilization of its expert skills and knowledge in order to advise companies on what they need to do and how to do it.
Their primary goal is to help companies plan specific strategies to fix problems or create opportunities. Proposed plans include deploying tactics, to make sure the company starts out on the right path identifying realistic problems, and pursuing attainable opportunities within the oil, gas, and petrochemical sectors.
His Excellency Eng. Sameh Fahmy, Chairman of EPI Corp (former Minister of Petroleum) added, "We would like to thank Dr. Faisal Khazaal, Chairman of Elite Capital & Co. Limited, for making these negotiations a success, which culminated in the signing of this cooperation agreement, and we look forward to joint work to support the economic projects in Egypt, which witnessed remarkable development in all sectors during the era of President Abdel Fattah El-Sisi, and which are expected to flourish in the coming period."
Elite Capital & Co. Limited is a Financial Management company that provides project-related services including Management, Consultancy, and Funding, particularly for large infrastructure and mega commercial projects.
Elite Capital & Co. Limited offers a wealth of experience in Banking and Financial transactions and has a range of specialized advisory services for private clients, medium and large corporations as well as governments. It is also the exclusive manager of the Government Future Financing 2030 Program®.
Mr. George Matharu concluded his statement by saying: "Working with a leading company like EPI Corp on oil and petrochemical projects in Egypt and the Middle East is a great addition to the journey of Elite Capital & Co. Limited."
Contact Details –
Elite Capital & Co. Limited
33 St. James Square
London, SW1Y4JS
United Kingdom
Telephone: +44 (0) 203 709 5060
SWIFT Code: ELCTGB21
LEI Code: 254900NNN237BBHG7S26
Website: ec.uk.com
A photo accompanying this announcement is available at https://www.globenewswire.com/NewsRoom/AttachmentNg/eaa2b9d3-e9f3-44b1-88d6-ea4881f7b975