Chichester, West Sussex, Sept. 07, 2023 (GLOBE NEWSWIRE) --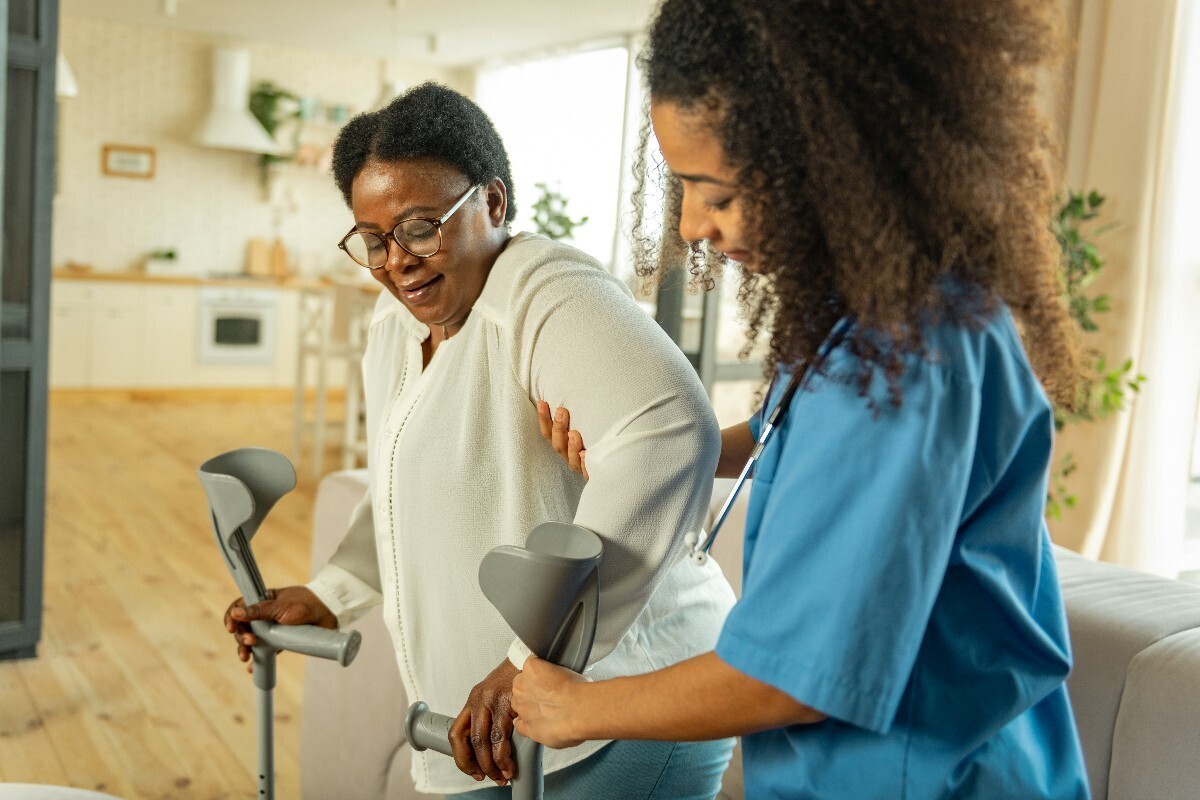 Guardian Angel Carers Announces National Expansion in Specialist Home Care Support
Specialist home care refers to any professional home care services where carers require a certain level of expertise, qualification or knowledge around a condition, illness or progressive disease, ensuring they have adequate skills to provide compassionate, respectful and appropriate care.
Amid waiting times of as long as two years for families anticipating a formal dementia diagnosis, the availability of skilled home care can make a profound difference to individuals and loved ones trying to cope with the onset or progression of a condition without access to the resources essential to provide suitable care and support.
In this landscape, Guardian Angel Carers, a private and nationwide home care agency and provider of a comprehensive range of exceptional care services, has announced an expansion to specialist home care support. This is part of a targeted strategy to address those needs directly and alleviate pressures on family caregivers left in limbo without a formal diagnosis or fully assessed local authority care plan.
Contrasts Between General and Specialist Home Care Support
Many families are unfamiliar with the nuances of home care services, but one care provider may offer multiple services adapted to the individual, their preferences, the level of domiciliary and personal care required, and needs such as wrap-around care to supplement the care provided by loved ones.
Specialist home care commands a higher degree of nursing care or understanding of specific conditions, which a professional care team uses to adapt the way they address patient needs and verify that they are happy, supported and comfortable living independently.
While specialised care covers a broad scope, this could include:
Home care that requires clinical support, such as help with administering medications, assistance with tube feeding, or helping patients with conditions like dementia and Alzheimer's, where familiarity and reassurance are key.
Live-in care, where a carer works to a predefined schedule, normally sleeping overnight in private accommodation within the person's home and changing shifts between an established team to provide ongoing support as and when needed.
Post-hospital care, such as rehabilitation from stroke or surgery, help with physiotherapy and assisting people who need to follow a prescribed routine to aid full recovery.
Unfortunately, the personalised nature of specialist care means thousands of families feel unable to tap into resources and, without a diagnosis or care plan, cannot use some services, irrespective of the indications present that a relative or loved one needs specialised support.
The Alzheimer's Society reported in 2022 that waiting times extended up to 104 weeks – a period of two years – with diagnosis rates for dementia dropping 4.7% against targets, often due to the prolonged waiting periods.
Exploring the Guardian Angel Carers Nationwide Home Care Coverage
Guardian Angel Carers is a well-established private home care agency offering highly personalised and compassionate care, ranging from visiting and domiciliary help to specialist support and live-in care assistance.
One of the often-misunderstood aspects of home care is financial assistance, where the individual may be eligible to apply for income such as the Attendance Allowance. This benefit is intended to help finance the costs of support and home care for people who would prefer to live in the comfort of their homes.
However, the difference with a private home care service is that they are poised to respond to service user needs and are not bound by waiting for an official diagnosis to step in, often providing rapid response care when a family in crisis needs support which seems unavailable elsewhere.
Managing Demand for Specialist UK Home Care
Vikki Craig-Vickers, MD of Guardian Angel Carers says, "Over the last 13 years, we have grown exponentially, addressing the need within local communities for sensitive, compassionate and professional care, including specialist care that can significantly improve the quality of life of the families we assist.
Our branches now extend from Cardiff to York, Wimbledon to Lincoln, and we strive diligently to adapt and evolve our services to respond to demand and listen to the needs of families and people supported by every franchisee.
All too often, we hear stories from families desperate to accommodate the needs of a much-loved family member and let down by waiting lists and delays.
Specialist care services range from cancer and diabetes care to mobility and stroke rehabilitation support, help for people with Parkinson's and in need of sensitive, kind palliative care, to those needing long-term care to cope with Alzheimer's, dementia and conditions like MS.
We are proud to offer specialist care alongside domiciliary and personal care services, providing private consultations directly through our localised care coordinators. This process helps us understand the situation, evaluate the urgency of the response, and deploy qualified, experienced carers to ensure families coping with ongoing medical issues and pressures have the help and reassurance they need.
Any family or person with concerns about a lack of specialist care, lingering on an ever-growing waiting list, or struggling to meet ongoing care needs is welcome to contact their nearest branch at any time and is assured of a professional and warm response to ensure they get the support structure they need in place as quickly as possible."  
Read more about Guardian Angel Carers - Amid Record Waiting Lists for Home Care Support, Guardian Angel Carers Proposes Franchise Model to Meet Growing Demand 

Media Contact:
Vikki Craig-Vickers
03333 660550
www.gacarers.co.uk

About Guardian Angel Carers:
Guardian Angel Carers is a leading home care provider across 16 territories, including home care Guildford, dedicated to delivering compassionate, personalised care services. With a strong focus on independence, dignity, and quality of life, the company supports individuals in the comfort of their own homes, offering a range of services from companionship to complex care needs.
***
Source Company – https://www.gacarers.co.uk/