BEVERLY HILLS, Calif., Sept. 12, 2023 (GLOBE NEWSWIRE) -- Sonnenblick-Eichner Company has arranged $21 million of fixed-rate, first mortgage financing for the Cotton Court hotel located in Lubbock, Texas.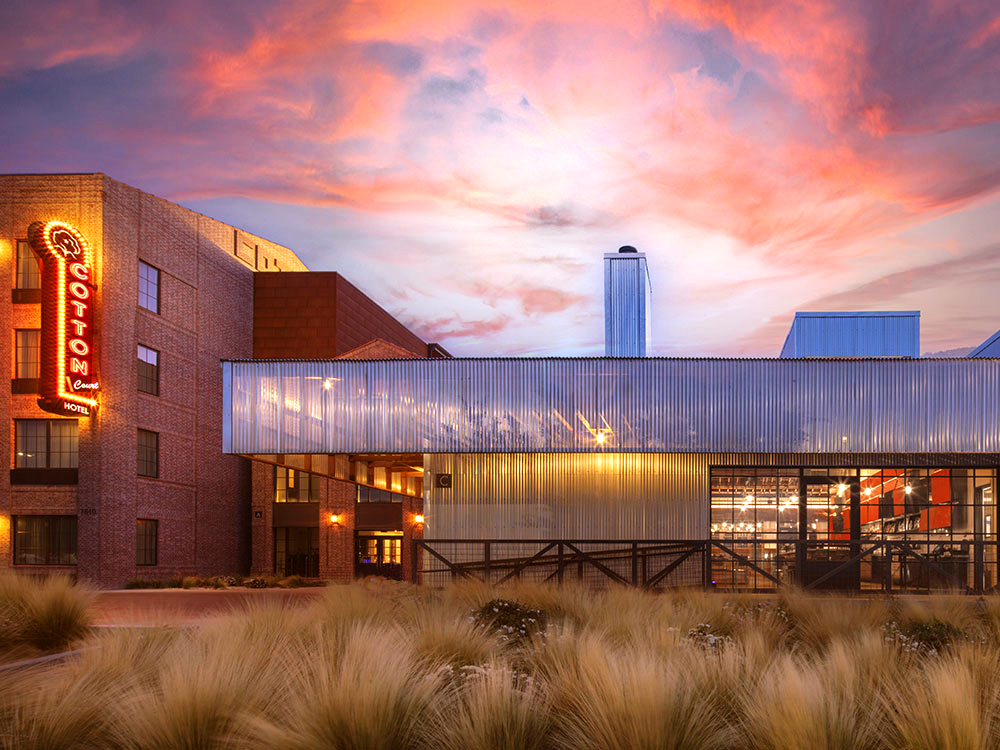 The five-year, fixed-rate loan is non-recourse and was funded by a Wall Street investment bank. The loan is interest-only for the entire term at an interest rate of 7.6%. A rate buydown was required by the lender to achieve this rate and proceeds.
The 165-room upscale boutique hotel benefits from its excellent location in downtown Lubbock. It is one mile from both Texas Tech University, a campus with over 40,000 students, and Lubbock's downtown Depot District, the central location of Lubbock's thriving nightlife and social scene. The hotel is also located two blocks from the city's convention center, and is the closest hotel to the $158 million Buddy Holly Performing Arts Center, which opened in 2021.
Cotton Court features a retro-aesthetic design with architectural elements inspired by Lubbock's historic cotton industry. Amenities at the hotel include The Midnight Shift Restaurant and Bar, 4,489 square feet of indoor meeting space and 20,772 square feet of secure interior courtyard area featuring a swimming pool, pool bar, outdoor fireplaces and fire pits with seating throughout.
"This interest only, fixed-rate refinancing allowed our client to pay off their bank construction loan, which was a floating rate SOFR- based facility with amortization, allowing for a tremendous increase in cash flow to the partnership as well as a significant return of capital from the development," said David Sonnenblick, a Principal of Sonnenblick-Eichner Company.
"We had over 20 offers for this financing opportunity, confirming that there remains a considerable amount of capital in the marketplace for quality transactions," added Patrick Brown, also a Principal of Sonnenblick-Eichner Company.
About Sonnenblick-Eichner Company
Sonnenblick-Eichner Company (www.sonneich.com) is a Beverly Hills-based real estate investment banking firm that specializes in arranging structured finance for acquisition, construction and permanent loans, interim and mezzanine financing as well as joint-venture equity transactions. The company is recognized for its expertise in marketing institutional real estate for sale and providing capital for all product types including hospitality, retail, office, industrial, and multifamily properties. 
Source: Sonnenblick-Eichner Company
Media Contact: Bruce Beck
bruce@dbrpr.com - (805) 777-7971
A photo accompanying this announcement is available at https://www.globenewswire.com/NewsRoom/AttachmentNg/b4c090a1-0f82-4ea8-8689-21219a054ea3