BERLIN, Sept. 14, 2023 (GLOBE NEWSWIRE) -- Today marks the launch of the idOS (Identity Operating System), an open-source, chain-agnostic solution designed to serve as the identity layer of web3. The idOS is built on the principles of chain-agnostic design, compliance, self-sovereignty and decentralization. Fractal ID is one of the key building partners of the idOS platform.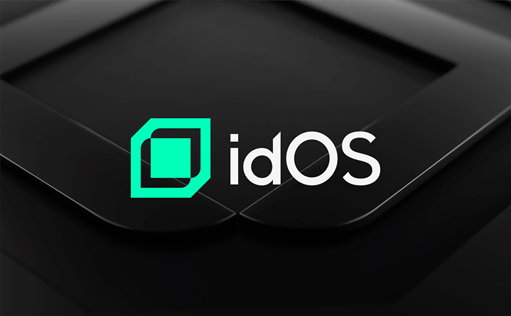 Strategic Partnerships Take Center Stage
The idOS is a collaborative effort, powered by strategic partnerships with industry leaders like Fractal ID, Kwil, NEAR, Gnosis, and Aleph Zero. These partnerships contribute to the development, adoption, and scalability of the idOS, making it a robust and comprehensive solution for decentralized identity management.

Pagoda, the NEAR Protocol team building founder and developer tools on near.org, will integrate the idOS to power out-of-the-box use cases such as decentralized social media components with built-in identity solutions.
Gnosis Pay will use idOS for the identity management of its debit card issuance model in combination with the bank provider Monerium. Both are or use European obligated entities and comply with some of the toughest financial market regulations worldwide.
With Aleph Zero, the core idOS team will work on enabling ZK-powered, interoperable verified credentials that can be used in a variety of retail and institutional privacy-enhanced DeFi use cases. With compliance and best AML practices taking center stage, both Aleph Zero and idOS seek to enable a new paradigm in a regulatory-friendly, and yet confidential approach to digital assets. Upcoming live deployments of the technology include native integration with AZERO.ID, Aleph Zero's DNS service, as well as integration with Common, a privacy-first order book DEX aggregator.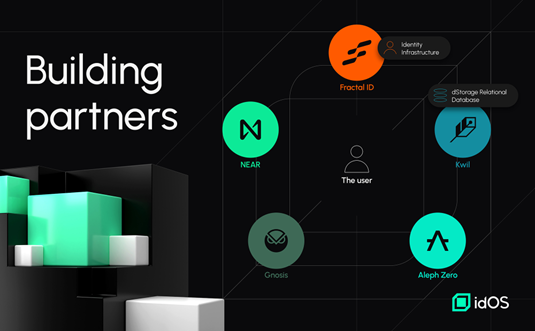 Why the idOS is a Game-Changer
Web3 started with the promise for a version of the internet that is controlled by the user. Yet, we have failed to adopt decentralized identity standards. With bot traffic rampant in web3 and on the internet as a whole, as well as AI obfuscating the lines further, it is time to offer a user-centric approach to identity management. The idOS enables individuals to have complete control over their data without third-party intermediation, making it a reliable and secure choice for both businesses and individuals.

"The idOS goal is to enable users to manage their own identity across the web. Our partners Gnosis, NEAR and Aleph Zero help us understand what is needed for decentralized identity to really be widely adopted. Web3 doesn't need another centralized authentication technology or stand-alone identity chain with no usage. What is needed is composability, collaboration and self-sovereignty -- this is what the idOS is about," says Julian Leitloff, Co-Founder & CEO of Fractal ID. Fractal ID is one of the key building partners of the idOS platform.
Setting the idOS Apart from Competitors Like Worldcoin
While other solutions like Worldcoin focus on biometrics and authentication innovation and promise to eventually decentralize data ownership, the idOS launches as an open-source, self-sovereign protocol right from the start. As one of the first decentralized storage protocols, the idOS is compliant with data protection laws and furthermore geared to meet even regulated identification requirements. Unlike centralized solutions, the idOS gives users control over their data, without relying on third parties.
Key Features
Chain-agnostic interoperability: Open-source, composable and can be integrated across multiple blockchain ecosystems.
Compliance: Designed to be in line with data protection laws like GDPR.
Self-Sovereign Data Management: Users can manage their identity in a self-sovereign manner, free from third-party control.
Decentralization: Utilizes a dStorage Network of Nodes to ensure data availability even when the user is offline.
Technical Overview
The idOS is composed of two main components: a dStorage Network of Nodes and an Access Management Protocol. These components work in tandem to provide a secure and efficient identity management system. The idOS also offers an SDK for decentralized applications (dApps) to integrate seamlessly and a Data Dashboard for users to manage their stored data.
Security and Encryption
The idOS employs state-of-the-art encryption algorithms to secure user data.
Future Directions
The idOS has a roadmap for progressive decentralization and plans to deploy across multiple decentralized chains, ensuring scalability and security.

For more information, visit the website at idos.network.
Photos accompanying this announcement are available at
https://www.globenewswire.com/NewsRoom/AttachmentNg/2448aa35-60a7-46b3-86b7-94b4714d01b2
https://www.globenewswire.com/NewsRoom/AttachmentNg/21d196c2-bfda-42ad-9d0a-58c2c21e39f8