NEW YORK, Sept. 25, 2023 (GLOBE NEWSWIRE) -- Chijet Motor Company, Inc. (NASDAQ: CJET) (the "Company" or "Chijet"), today announced that it has initiated its FA17's 2024 model project with a -kick-off ceremony held in Yantai on September 20, 2023.
Chijet Motor has undertaken steps to improve its existing models following an in-depth analysis of market trends and technical and economic feasibility assessments of small and medium-sized electric vehicles. The Company is currently conducting comprehensive research on their existing vehicle models, which includes implementing intelligent upgrades, enhancing power systems, and optimizing appearance. This initiative is being carried out on the foundation of their existing small and micro-electric vehicle platforms. The primary goal is to ensure that its vehicles remain technologically up-to-date, aligning with the evolving trends in the new energy automobile market and effectively meet the diverse needs of its customers. This proactive approach establishes a solid foundation for future development and upgrades, ensuring readiness for mass production and sales.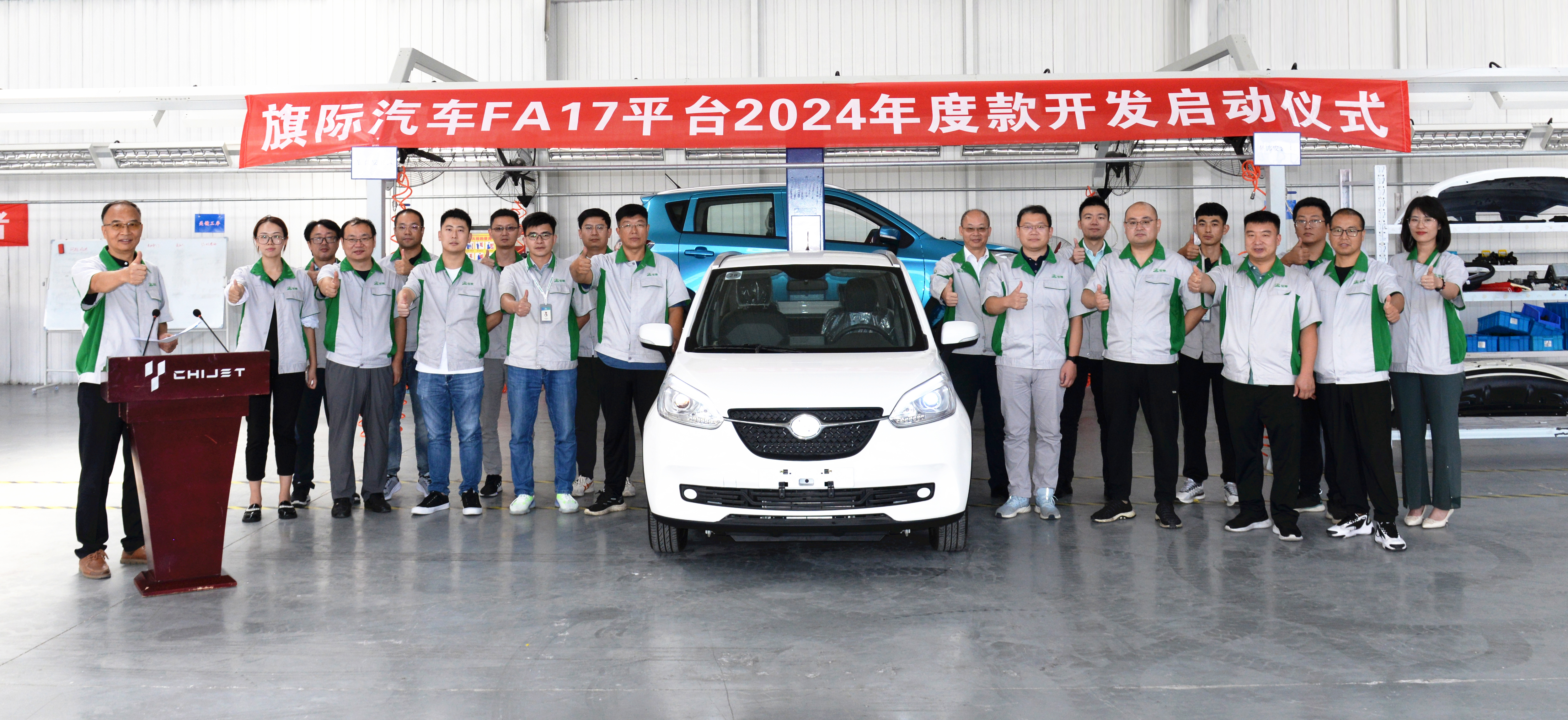 The new 2024 Chijet FA17 is expected to feature a sportier styling, with the front end adopting the exterior design of popular EV models, stylish headlamps, through-type taillights at the rear, and a luggage rack on the roof. The interior has been upgraded to cater to the preferences of the target audiences. The car will be designed to be equipped with a generous 7-inch large screen that serves as the central hub for the vehicle's intelligent features. In addition, the car will be equipped with a lithium iron phosphate battery with a permanent magnet synchronous motor, enhancing both power performance and efficiency while maintaining safety standards.
Mr. Guixin Wu, the general manager of FA17 project, remarked, "The FA17 model is designed to be a travel companion for urban young people. The Chijet Motor R&D team will focus on improving the user experience, platform system upgrades, and thorough technical validation to deliver high-quality new energy automobile products to our extensive user base. Our commitment is to ensure that every user enjoys a superior riding experience."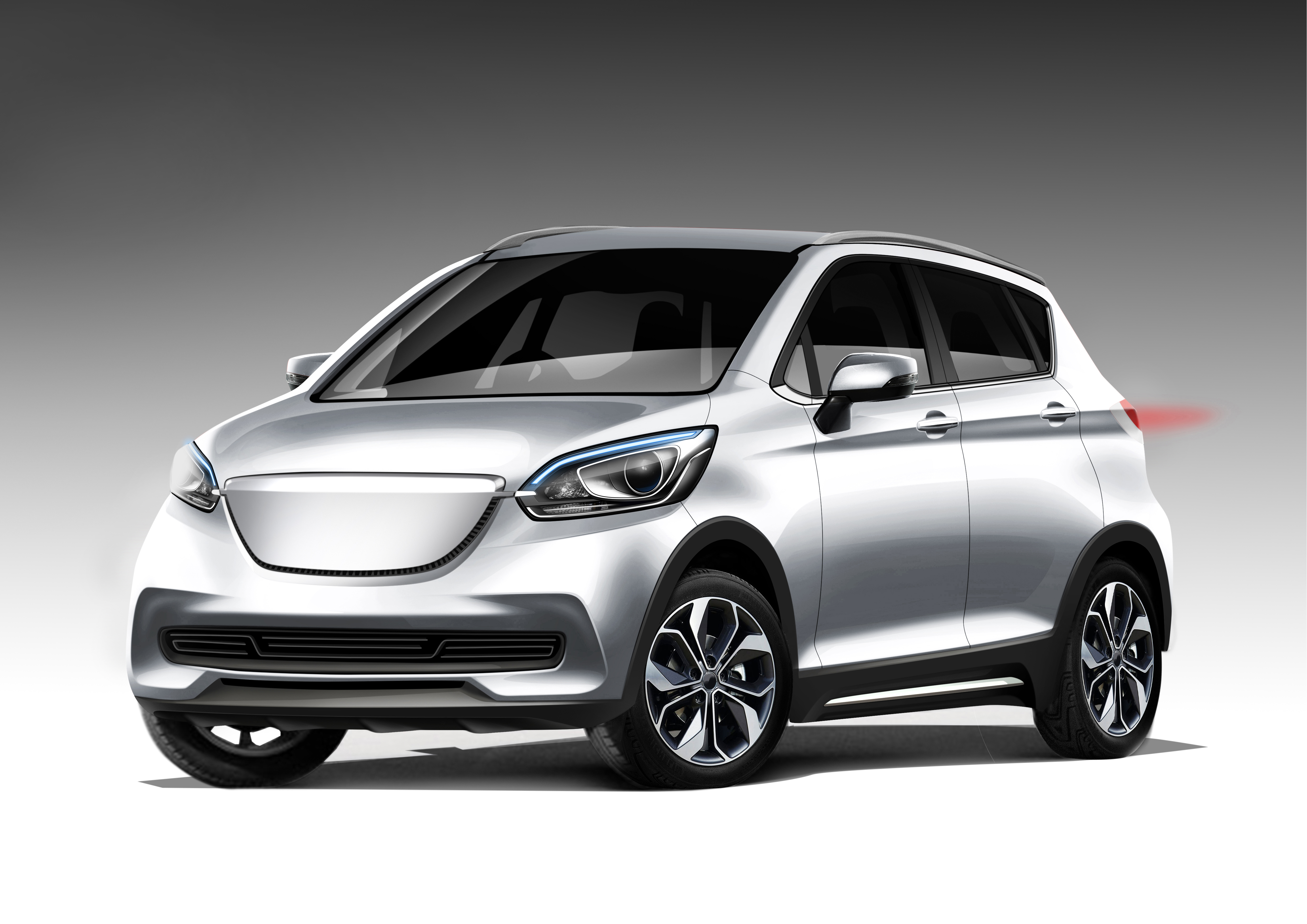 Mr. David Yang, Vice President of Chijet Motor, noted that the design of the 2024 FA17 model caters to the aesthetic preferences of young people by embracing a sportier and more futuristic look. The practical cabin space will bring a comfortable and spacious experience to both the driver and passengers. The set mileage closely aligns with real-world driving scenarios, striking a balance between the cost of purchasing the vehicle and the need for adequate travel distance.
According to Chijet's product launch strategy, the 2024 FA17 model is expected for a release in the Chinese market, Southeast Asia, the Middle East gradually, and other international markets, in a bid to collectively address the demands for family cars among both domestic and international consumers.
About Chijet Motor Company, Inc.
The primary business of Chijet is the development, manufacture, sales, and service of traditional fuel vehicles and NEVs. State-of-the-art manufacturing systems and stable supply chain management enable the Company to provide consumers with products of high performance at reasonable prices. In addition to its large modern vehicle production base in Jilin, China, a factory in Yantai, China will be dedicated to NEV production upon completion of its construction. Chijet has a management team of industry veterans with decades of experience in engineering and design, management, financing, industrial production, and financial management. For additional information about Chijet, please visit www.chijetmotors.com.
Chijet Contact:
2888 Donshan Street
Gaoxin Automobile Industrial Park
Jilin City, JL. P.R.China
0535-2766202
EMAIL: info@chijetmotors.com

Forward-Looking Statements
This press release contains "forward-looking statements" within the meaning of the "safe harbor" provisions of the Private Securities Litigation Reform Act of 1995. Chijet's actual results may differ from its expectations, estimates and projections and consequently, you should not rely on these forward-looking statements as predictions of future events. Words such as "expect," "estimate," "project," "budget," "forecast," "anticipate," "intend," "plan," "may," "will," "could," "should," "believes," "predicts," "potential," "might" and "continues," and similar expressions are intended to identify such forward-looking statements. These forward-looking statements include, without limitation, statements regarding Chijet's leadership team, Chijet's continued growth and financial and operational improvements, along with those other risks described under the heading "Risk Factors" in the prospectus Chijet filed with the Securities and Exchange Commission (the "SEC") on March 30, 2023, and those that are included in any of Chijet's future filings with the SEC. These forward-looking statements involve significant risks and uncertainties that could cause actual results to differ materially from expected results. Most of these factors are outside of the control of Chijet and are difficult to predict. Should one or more of these risks or uncertainties materialize, or should underlying assumptions prove incorrect, actual results may vary materially from those indicated or anticipated by such forward-looking statements. Readers are cautioned not to place undue reliance upon any forward-looking statements, which speak only as of the date made. Chijet undertakes no obligation to update forward-looking statements to reflect events or circumstances after the date they were made except as required by law or applicable regulation.
Photos accompanying this announcement are available at
https://www.globenewswire.com/NewsRoom/AttachmentNg/b818b57b-ec9a-43f4-ac5a-8822ed17f3b2
https://www.globenewswire.com/NewsRoom/AttachmentNg/276fb5ee-370e-4348-85e4-cb3392b02cd9